5 reasons why RV vacations are the absolute best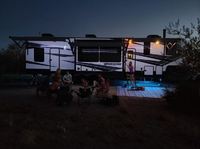 Planning a vacation trip in the twenty-first century is a relatively simple process. Just log into your computer, search for a destination on your browser, research for flights, book a room, and you are all set. However, with the recent health crisis that has the entire world in panic, even though the prices of flights and accommodation premises have plummeted, traveling to many countries remains banned until further notice. But we might just have the perfect idea for your summer vacation this year. As RVing offers one of the most critical benefits during this difficult time - the ability to stay away from large groups of people now is the perfect time for you and your family to fall in love with nature, disconnect from the world, and experience an unforgettable RV vacation.
Define the initial plans of the RV vacation over a nice little family dinner. If you are not an RV owner, you can always rent one from the numerous specialized renting companies across the US. Pick a destination, or don't. One of the best things about RV vacationing is that you don't have to pick just one place to visit, as you can always drive up to multiple destinations in one trip. Get old-school, and mark your traveling route on a map with a pen. As getting there is half the fun, consider taking scenic drives to get to the final destination of the trip. Carefully pack appropriate clothing, stock up with foods and drinks, and you are almost set to hit the road for good.
One last thing before you finally set off, thoroughly inspect the condition of the vehicle. Observe the RV for any leaks or exterior damage that might need a quick fix. Check the tires and make sure that the water supply system is in perfect condition. After all, the vehicle is going to be your home, for the time being, so make sure you have clean water to drink and shower before you hit off. As water filtration is remarkably essential, make sure that the RV water filter system is in top shape so you won't have to worry about having clean drinking water during the trip. Finally, check the AC units, the gas and smoke detectors, kitchen appliances, windshield wipers, batteries, and you are ready for the vacation of your life. In the following paragraphs, we are going to give you the top 5 reasons why RV vacations are absolutely the best!
Unplugging From The Connected World
While cell phones are undoubtedly useful modern age tools, they practically invade a large proportion of our time and freedom, taking the connection issue to new, unbearable heights. If you decide to spend this summer in an RV, you won't have to worry about being connected as a lot of campsites on the road don't even have an Internet connection. Besides, some of them even lack cell reception, so the unplugging will be even more effective. Unplugging for a while is good for your mental state, and it also helps your body. Taking a nap under the stars without any device light to distract you is a beautiful feeling. It's true that every human being needs a little rest from the world now and then, and RVing at a disconnected campsite might just be what you need.
Meeting New People
Every experienced RV user knows that the RV community is pretty close-knit. Simply because of how unpredictable life on the road might be, people who travel from place to place in campers share a sense of bonding with other campers on the road. As you are going to find the odd man who's a loner and likes to do things on his own, the majority of the folks who do RVing regularly are friendly and polite. You'd be amazed at how easy it is to form a bond with someone you meet when camping. As you already share an interest in RVing, you will be surprised how much more you have in common the more you talk.
Increasing Family Bonds
RVing opens the door to one-on-one time with your family and kids, thus increasing the bonds you already have. Various activities out in nature aren't only character building, but they offer a chance to impart what you know with your kids. Every once in a while, because of how caught up we are in our reality, we can miss the significant changes that happen right within our family. A night in front of a campfire roasting marshmallows can go a long way to re-establish connection and bonding with your loved ones.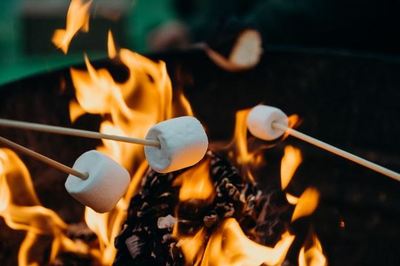 Convenient Way Of Traveling
As we mentioned earlier in the text, avoiding the ongoing pandemic and staying away from large groups of people is probably the number one priority of every family this summer. Well, an RV vacation will surely help you in that regard. Also, you won't need to plan, book a room, and other stuff typical for every summer vacation. All you need to do is fill the gas tank, buy some supplies, and just hit the road. One of the best things about RVing is that you get some of the best sights in the US for free. The variety of places you can visit and the amount of time you spend there are both critical considerations for any vacation travel. On the other hand, carrying your hotel room with you makes it way easier to change the location whenever you feel like it, so you never get bored with what's around you.
RVing Is Cost-Effective
There is no need to pay for airfare or a hotel room, as you just have to pick a spot you want to visit, drive up there, and enjoy your cost-effective vacation. The only thing you need to pay for is gas, but the cost of gas is peanuts compared to other types of holidays like all-inclusive resorts or cruises. While RVing, you will cook your meals and skip the overpriced restaurant dishes. The great thing about RV camping is that it gives you the power to choose how you want to spend your money instead of focusing on paying for a place to stay. An RV vacation is an extremely cost-efficient vacation.
Final Words
A vacation with an RV will allow you to fully appreciate the land around you and the people you meet along the way. You will be able to spend some quality time with your loved ones on this incredibly affordable, yet so flexible vacationing method. Plan the trip, hop in the vehicle, and enjoy a wonderful vacation!