Map out South Africa's best-kept secrets with Acacia Africa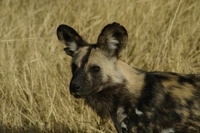 Bloggers have long since tantalised our taste buds when it comes to travel, many of us left salivating over their "location independent" status. Throw in social networking and you're left with a healthy dose of one-upmanship, or according to Acacia Africa, a personal mandate to map out the world's best-kept secrets.
But the tour operator would argue that even in South Africa, one of the continent's more popular destinations there are still locations with added nomadic appeal. And heading to the Rainbow Nation has another feel good factor in store, a recent survey placing the country in the top three best value destinations for Brits."
Leanne Haigh, Project & Development Manager at Acacia Africa, comments "South Africa has plenty of up and coming provinces for example KwaZulu-Natal, and the landlocked kingdom of Swaziland is contained within. There are endless opportunities to go game viewing without the crowds, and visits to many of the more out of the way locations are included in our collection of small group safaris."
"To ensure adventurers get more out of South Africa, we've created a top five list of hidden hotspots – so off the beaten track, you might even beat the travel bloggers to it. And, from just four to 14 days in length you won't need to change your career status."
If you've already crossed off the Big Five, head for South Africa's Balule Private Game Reserve. This piece of game viewing paradise is home to the elephant shrew, the leopard tortoise, the rhinoceros beetle, the buffalo weaver and the ant lion – these creatures better known as the small five. The reserve itself is named after the local Shangaan word for "Buffalo," and the resident herds are often seen along with a host of hungry predators. 4-day Walking Safari from £525pp.
From wild reef snorkeling to bungy jumping (the highest in the world), the Tsitsikamma National Park will pull on the heartstrings of any adventure junky. Situated on the upper end of South Africa's Garden Route, the coastal reserve is lush and green, the Canopy Tour allowing those who dare to swing headlong across the forest on an exhilarating 91-metre waterfall zip line. 7-day Coast To Cape Town from £801pp.
Hluhluwe National Park is South Africa's oldest reserve, yet it is still "off the radar" when it comes to tourism. This is good news for those who don't want to disturb their photographic prey with a traffic jam of 4X4s, and for rhino fans it's a must-see, as Hluhluwe is home to the largest number of any park on the continent. 7-day Kruger, Swaziland and Durban from £797pp.
Not one for the big cats, Swaziland's Milwane Wildlife Sanctuary might lack predators, but the opportunity to explore the surroundings on foot adds to the excitement of any safari. The "Hippo Trail" offers a lot more besides; crocodiles, zebra, antelope, waterbuck and impala providing yet more close encounters of the wildlife kind, as here the animals roam free. 14-day Kruger To Cape Town from £1,643pp.
Situated in Limpopo Province, the Polokwane Game Reserve is known for some of the best game viewing in South Africa. A birding haunt with added animal magnetism, the park is home over 200 bird and 52 game species including, the endangered white rhino. A conservation hub, the region is also purported to be one of Southern Africa's leading ecotourism destinations. 14-day Southern African Magic from £1,568pp.
Visit acacia-africa.com for further information.