Little Paddock now welcomes man's best friend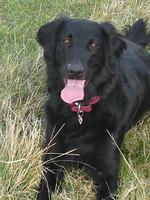 Little Paddock, a collection of 9 Scandinavian-style wooden lodges on the borders of the New Forest National Park and Avon Forest, has decided to accept well-behaved dogs.
Comments Brett Jones, co-owner of Little Paddock: "We have debated for a while whether to allow dogs to come and stay but as the New Forest is so popular with dog-owners we thought we would give it a go in just one of our lodges.
"'Bramble' lodge is at the far end of our complex so there shouldn't be any impact on any other residents. Guests can bring up to two small or medium-size dogs, such as Golden Labradors or Flat Coated Retrievers.
'We will be providing a welcome doggie biscuit, water bowl, small rug and a chemical toilet for the safe disposal of any nasty business!"
Brett can also provide details of good walks to enjoy with your four-legged friends straight from the back gate of Little Paddock.
Little Paddock is 'adult only' making it idea for people such as school teachers who can only take leave during the school holidays and who might want to avoid children.
The complex also has a tennis court, swimming pool, two small hot tubs and a bar. Though the lodges are self-catering with fully-equipped kitchens, the Jones's will happily deliver prepared meals or breakfast hampers at a supplement.
In addition to being great walking and cycling country, the New Forest also has plenty of famous attractions including the National Motor Museum and Palace at Beaulieu, historic stately home Braemore House, Sammy Miller Motorcycle Museum, St. Barbe Museum & Gallery, Bucklers Hard and more.
The price of a 3-night stay from now until the end of July is £149 pp (2 sharing) plus £10 for one dog or £15 for two.
Visit little-paddock.com for more information.