Another evening of hilarity at The Granville @ Barford!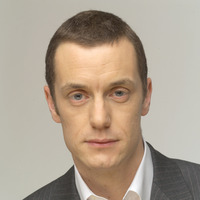 Guests can enjoy another fantastic evening of hilarity when The Granville @ Barford hosts another of its ever popular comedy nights on Sunday 30 September. Headline acts include Paul Tonkinson as seen on Michael McIntyre's Comedy Roadshow along with Karen Bailey and the legendary Ryan Gough as compere.
Radio and TV presenter Paul Tonkinson is an established and popular stand up star. A former Time Out 'Comedian of the Year', Paul recently performed a storming set on Michael McIntyre's Comedy Roadshow and has performed on The Comedy Store and The World Stands-Up for Comedy Central. He was recently a contestant on Channel 4`s hit show Celebrity Come Dine With Me, scooping first place. He was also the inaugural breakfast show presenter on Xfm Manchester, before moving to the London sister station. Paul has been described as "Brilliant" by The Independent, "Very funny" by The Mirror, and "Excellent... extremely talented... brilliant" by Time Out.
The first ever female winner of the prestigious Comedy Store King Gong award, Karen Bayley was also a BBC New Comedy Awards Showcase final and Babycham Funny Women finalist, all when launching onto the UK comedy circuit in 2003. Karen has quickly picked up a whole host of rave reviews, comedy awards and references from her peers. She has also appeared on The Last Word on ITV1 and Sex on the Job for Sky 1. Described by Alan Carr as "She has me in stitches" and by the BBC online as "She blew my socks off. Funny in her own right, she was brilliant, clever and she's gonna be huge".
Other comedians to perform include Pete Teckman and Stephen Dodd, billed as one of the brightest talents coming out of the Midlands this year. Ryan Gough will once again return as the compere. Being 6 ft 5" and 19 stone with a shaved head, lazy eye and trademark black leather coat, Ryan can look scary and intimidating. However nothing can be further from the truth; Ryan's friendly banter with the audience makes him an ideal compere.
Val Kersey, Proprietor of The Granville @ Barford, stated "Our comedy nights are now legendary and always a complete sell-out. We're delighted to welcome Paul Tonkinson and other fantastic top circuit headliners to The Granville in September!"
Tickets cost £10 each or £15 with supper. Supper will be available from 6pm - 8pm with the show starting at 8pm. Visit the website at granvillebarford.co.uk for further information.