From "Dusk" 'til Dawn in Gibraltar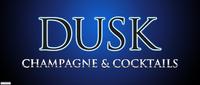 The countdown is on for the VIP opening of Dusk, Gibraltar's only see-and-be-seen after dark nightspot. Taking prime position at the heart of Ocean Village marina, rubbing shoulders with yachts at anchor, Dusk will officially pop its first champagne corks at the Black & White Grand Opening Party on Friday 31 August.
"Gibraltar has plenty of late and lively nightspots for the young, but those in their 30s with more refined tastes have, until now, struggled to find a venue that understands their idea of fun," says Nicola Copeland, Dusk's General Manager. "For after dinner drinks, dancing and mingling, Dusk will become the go-to late-night venue and we've got a door policy of over 30 for women and over 35 for men to create the perfect atmosphere for our target audience. Open from 10pm 'til late, as late as 8am, on Thursday, Friday, Saturday and Sunday, no other venue in Gibraltar can come close - and that's how we want it to stay."
Dusk offers over 50 kinds of champagne from a magnum of Dom Perignon to a salmanazar (that's nine litres) of Mumm, alongside a lovingly fashioned cocktail list created by Tom, the head cocktail maker. His mixes are already getting rave reviews from training nights and Tom says the emphasis is on quality, a memorable drink in a decadent setting of refinement and class – fitting for a marina resort known for its megayachts and prestigious homes. Attired in chic black and white, the staff are attuned to the needs of a discerning clientele and everyone will be made to feel like a VIP – regardless of the occasion.
As a nod to North Africa, which lies visibly just 14km across the Strait, Dusk has an exotic and sensual flavour on its waterfront terrace. Oversized day beds for night lounging are accessorized with cushions in opulent fabrics, geometric iron lanterns, rich round ottomans, Persian-style carpets and lush planting – a touch of the Bedouin in Gibraltar. Inside the intricate mosaic tiled bar leads to the dance floor with glass cut-outs lighting up the marine life swimming beneath the marina. The décor is beyond compare.
Nicola continues, "All eyes are now on next Friday's Black & White Grand Opening Party where we will welcome Gibraltar's finest to a display to remember. Emulating the world's best beach clubs and late night venues, Dusk will excite with a spectacle of artists and shows until the break of dawn. A night that will signal the start of a new era for Ocean Village marina, and indeed Gibraltar, and I am personally excited to be part of the transformation."
The next "save the date" at Dusk is the Big Red & White Night on Sunday 9 September – National Day eve. For further information or table reservations at Dusk please call 00 350 200 66 277, visit dusk.gi, send an email to drink[at]dusk.gi or keep an eye on our FaceBook page facebook.com/DUSKchampagne.