Kurumba Maldives introduces Garden Pool Villas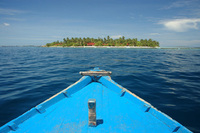 Kurumba Maldives has announced the launch of the Garden Pool Villas. Originally, known as Family Villas with Jacuzzis, the new Garden Pool Villas have been beautifully transformed into spacious luxury rooms with higher ceilings and extended out door bathroom space. The Villas now also include an outdoor plunge pool with wooden decking and furniture. The rooms will be retrofitted with new furniture, fabrics and artworks which are to be completed in November 2012.
Along with series of additional thoughtful touches, including a "make your own cocktail bar" and Aromatherapy based amenities, the villas will also feature I-home docking station, freshly ground coffee and espresso coffee machine, flat screen television and DVD player, beach bars, beach slippers and Maldives largest beach towel.
Kurumba Maldives General Manger, Jason Kruse expressed that these rooms will be ideal for families and guest who are seeking a pool villa experience with additional personal privacy. "This room category will be an essential part of our Kurumba Pool Villas collection which is a concept being currently evolved".
The Garden Pool Villas are offered Kurumba's Pool Villa benefits with daily premium breakfast in Ocean Grill featuring free flow champagne, freshly squeezed juices and an a la carte menu set beachside.
For more information, visit kurumba.com.