Birmingham men have UK's widest waistlines - they say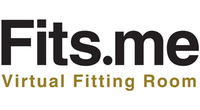 At an average of just over 36" (91.88cm), the biggest male waistlines in the UK belong to folk from the West Midlands, according to new data from virtual fitting room company Fits.me. Following close behind are Wales (with an average waistline of 91.53cm), the East of England (91.52cm), NW England (91.47cm) and the north of Scotland (91.37cm).
After Birmingham – whose men average 92.06cm round their middle – the UK cities with the largest average male waistline measurements are Belfast (91.68cm), Sheffield (91.52cm), Liverpool (91.35cm) and Stoke-on-Trent (91.23cm).
The average British male waistline is 91.16cm, while the trimmest men in the UK can be found in the city of Brighton, at 89.12cm.
The figures come from analysis of the measurements of men who have submitted their own measurements to one of Fits.me's virtual fitting rooms. Fits.me's virtual fitting rooms are used by brands and retailers including Adidas, Hawes & Curtis, Pretty Green and Thomas Pink, to help their customers buy the right size of garment when shopping online.
Internationally, Greece leads the way for the chunkiest fellas (97.53cm), followed by Turkey (97.45cm) and Saudi Arabia (97.03cm). British men measure in at a respectable 58th out of 81 countries in which data was collected, with the global average waist measurement being 92.55cm. Japan has the slimmest men, at an average 84.43cm.
The largest female waist measurements are in Nigeria (82.67cm), followed by Ghana (82.17cm) and Qatar (81.94cm) with Serbia the thinnest (71.66cm). At 80.45cm the UK's ladies rank 11th (out of 85), with a global average for women of 76.46cm.
Heikki Haldre, founder and chief executive of Fits.me, commented: "If you are a retailer, it's probably very useful indeed to know that there is more than a full inch of difference between the waistlines of the men of Brighton and Birmingham – you might well alter how many items of each size you send to your shops in those areas, to minimise the possibility of disappointing your customers by running out of the right sizes."