Proton Cars launches new Savvy campaign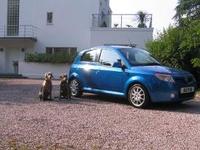 Malaysian car manufacturer, Proton, is launching a new television and national press campaign for the newest model in its range, the five door Savvy city car.
The 30 second television campaign, which will commence on 10th August and run for four weeks across all ITV channels, is designed to appeal to women wanting a stylish, spacious and affordable small car. It will be supported by a six week campaign in the national press promoting the current offers on the Savvy range.