Phytacol helps keep skin looking younger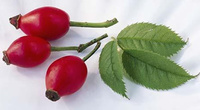 Named this month as a 'top beauty product' by the Metro newspaper and praised for its incredible moisturising properties for older skin, Phytacol harnesses the power nature to help keep skin looking younger.
Like several other plant oils, rosehip oil when applied to the skin can help prevent dryness, but there are number of reasons why the oil creates a moisturiser that really is in a league of its own.
First and foremost oil is found to be particularly rich in essential fatty acids, the building blocks for healthy skin cells and one of the foundations of the protective layers the skin forms. Secondly, rosehips are crammed with substances called bioflavonoids. Bioflavonoids are found in certain plants and known to be powerful anti-oxidants that have been shown to protect the body and skin against harmful substances called oxygen free radicals – the main culprits thought to be responsible for aging skin.
Last, butr certainly not least, the oil contains a substance called tretinoin, a Vitamin A derivative. Tretionin was tested for its effects on skin in the US by scientists and it was found that those using it are seen to have fewer wrinkles and smoother skin tones.
Phytacol's main active ingredient is rosehip oil and it comes in both a basic oil and a lotion format and has been specifically created by experts for dry skin. It combines whole rosehip extract, and rosehip seed oil, with other goodies for the skin (including vitamins A and E, and natural oils of apricot kernel, lavender, lime and geranium) to create a product that really packs a punch when it comes to keeping skin in tip top condition. Both the lotion and oil are easily absorbed into the skin and contain no mineral oil, synthetic fragrances or colours.
Phytaoil costs just £9.99 for 60ml and Phytalotion £8.99, for further details, visit phytacol.com.
Please note, if pregnant or breast feeding that this product uses essential oils - if in doubt over use please consult a health advisor.