6 skincare habits you need to develop in 2021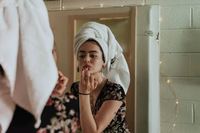 Everyone had their fair share of trying out different skincare routines, mixing products, and doing DIY homemade masks - but it's time to get serious in the upcoming year. Let 2021 be the year you figure it all out, starting from your skin. It's time to take care of yourself and do everything in your power to achieve the best possible results, but the real question is how to do that?
It's hard to change and drop old habits, but your skin needs it. So why not do the good ol' 'new year, new me' and do the same thing with your skin. So here are six skincare habits you need to develop in 2021 - so you can finally achieve the skin of your dreams.
1. Use sunscreen
You are probably bored with everyone preaching about wearing sunscreen and the dangers of UV radiation - but they do have a point. The science behind wearing sunscreen is pretty simple - you use it to protect your skin. As we all know, the sun is pretty powerful, but it also does invisible damage to your skin if you are exposed to it for too long. From dark spots, wrinkles to actually getting skin cancer from UV radiation - the only way to battle it is by applying a layer of sunscreen every day. By putting this in your daily routine, you'll be making your skin a big favor. It's always better to be safe than sorry, so don't be lazy and put on a sunscreen layer before applying foundation.
2. Three-step process
The internet is filled with articles, blogs, and videos of people explaining their super complex and specific skincare routines - but what's important to know is that not everything will work for you just because it works for other people. Everyone has a different skin type, so you need to create a specific routine for yourself.
Start with the big three - cleanse, tone, moisturize. Wash your face regularly with a soap-free cleanser, use something to tone the skin, and during the night, just add the additional step and use a night cream for extra moisture. It's essential to clean your face well, but not to strip it from moisture and natural oils. You don't have to have a 10 step routine to have perfect skin - do whatever works for your skin type the best and stick with it.
3. Do treatments
Nobody can fix and treat your skin right like a professional. Going to a professional to get a skin analysis is the first step, and the second one is trying out standard practices like getting a facial or treatment for acne if you need one. This is certainly something you should occasionally do, next to your daily skincare. This way, you can ensure that the results will be excellent, and you'll have gorgeous skin once the treatments are done, as this is more of a long-term thing, so getting your skin treated by a professional is worth the investment. Make sure to try this during 2021; both you and your skin deserve it.
4. Exfoliate and moisturize
Exfoliating is nothing you should be afraid of. Doing it daily can help your skin feel and look totally different once all the dead skin is taken off by exfoliating it. But the trick is to use a mild exfoliator instead of using regular ones, as many tend to leave your skin damaged. Not only is the process of exfoliating painful, but your skin suffers and tears. So make sure you are using the proper exfoliating products.
On the other hand, don't use moisturizing creams for everything. Instead, get one that's only for your face and a second one that's specifically for your eye area. Picking the right moisturizing cream can be tricky, but above all else, make sure to find a suitable one for your skin type.
5. Change up your diet
There's a good reason why people preach that beauty comes within - your diet can affect how your skin looks and reacts. Eating lots of greasy, salty, and sugary foods are bound to make your skin break out. By having a well-balanced diet and eating cleaner meals, you can actually change the way your skin looks and feels.
The same goes for drinking more water and less soda or coffee - you'll be more cleansed and refreshed that way. Certain foods are beneficial for the skin, as they clean the inside just as much as the outside. So make sure to cut some corners, stop eating bad foods all the time and make a more well-balanced diet with lots of veggies and fruit.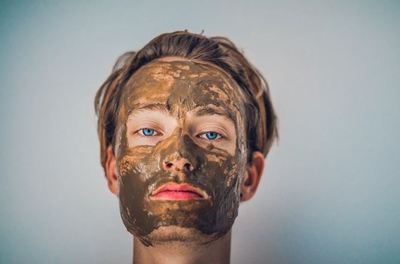 6. Be consistent
Even if you know exactly what to do and how to treat your skin - not being consistent at it won't do anything well. By having a consistent day and night skincare routine, you train your skin and treat it daily. If you skip a day or two, it won't have catastrophic consequences, but doing this constantly can be pretty harmful.
Not washing off your face after a long day of wearing makeup is such a bad thing to do for your skin, especially if you sleep with it. This will clog your pores, make your skin break out, and just be such an inconvenience in the long run. So, whenever you feel like you are too tired to wash your face and do your skincare routine before bed - remember all the possible problems you may acquire if you continue to do so. Nobody wants it unnecessary to break out and have bad skin.
Final words
Finding a suitable skincare routine and getting used to it is definitely a process. It's a trial and error sometimes. But your days of experimenting are long gone; it's time to be serious and get to work. Your dream skin won't magically appear - it's up to you to achieve it. And besides, you need to start taking care of your skin - if you want to look youthful and glowing in the long run. If you start using the right skincare and having good habits, your skin will thank you, and it will certainly show.