Announcing the launch of Totally India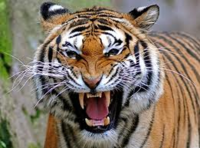 Today sees the launch of Totally India, a fully-comprehensive programme of adventure and cultural holidays, both small group tours and independent travel, which is the brainchild of Derek Moore – a founding director of Explore – and Bashir Sheikh, the owner of India's leading tour operating company, Delhi-based Sea and Sky.
The programme includes:
Private tours by motor car
A choice of private vintage car tours (for example the classic 'Ambassador') including a 9-day tour of Kerala.
Festivals
No fewer than 9 festival trips to choose from – with more to be added soon – including the famous Pushkar Camel Fair and the Marwar music festival in Jodhpur.
Rail journeys
Exciting rail journeys covering the country, including an epic, once-in-a-lifetime 29-day trip from Delhi to Goa, travelling the entire length of the country!
Trekking tours
A choice of trips to discover south and north India on foot, including a short trek in Kashmir, the jewel in the crown of India, which has only recently opened up again to travellers.
Family adventures
A choice of family adventures designed with slower itineraries and shorter journey times including the 9-day Footsteps of the Moghuls which includes the Golden Triangle of Agra, Delhi and Jaipur plus a tiger safari
Wildlife Tours
A choice of tours from one to two weeks in duration to discover India's famous Bengal Tiger population plus elephants, crocodiles and other indigenous wildlife.
Cycling Tours
There is no better way to see India than by travelling like the locals by bike. All tours use 24 gear Trek mountain bikes and have full vehicle support.
Most itineraries will be 7-9 days in duration with the option of tailor-made extensions, and will be led by knowledgeable Indian tour guides who know their own country as no visiting tour leader can.
Comments Derek Moore, arguably the UK's leading authority on adventure travel holidays: "I first met Bashir over 30 years ago when he was our man in India. He has been tremendously successful with his family-owned-and-run business and what he doesn't know about India isn't worth knowing.
"In an effort to appear 'global' most other adventure tour operators in the UK offer a huge choice of countries which tends to mean a limited choice of programmes in each one. But because India – which is in fact a sub-continent and not just a country – is one of the most fascinating and diverse countries in the world with so much to offer, we decided to specialise and create a wealth of itineraries that cover culture, adventure and activities with a programme that is, literally, totally India."
Holidays costs from just £495 for a 9-day tour of Delhi, Jaipur and Agra, to £2135 for a two-week festival tour to Bhutan (not including flights).
For further information, visit totallyindia.net.