Stratford-upon-Avon Poetry Festival celebrates its Diamond year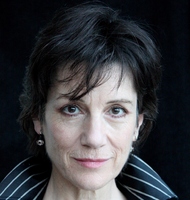 The Stratford-upon-Avon Poetry Festival celebrates its Diamond year when it takes place from the 30 June – 4 August. The Festival, which is presented by The Shakespeare Birthplace Trust, is a celebration of poetry in the town of the greatest poet and features an exciting programme featuring well-known artists including Vanessa Redgrave, David Bradley, Carol Ann Duffy, Sam West, Wendy Cope, Harriet Walter and Simon Russell Beale. Simon was the winner of this year's George Pragnell Prize for services to Shakespeare. The Festival also features live music, unique recitals and events including People's Poetry Sunday where Stratford-upon-Avon comes alive with verse.
The Festival features something for everyone from professional readings of some of the world's best loved poetry by celebrated actors, to workshops for beginners including a workshop run by Wendy Cope, Shakespeare Birthplace Trust 'Writer in Residence for 2013' and an international award-winning writer. Plus there's a once in a lifetime opportunity for local poets to share a stage with Wendy at a local poets evening on Sunday 28 July.
In addition there is poetry and music including a reading from Carol Ann Duffy, Poet Laureate who will open the Festival and who is joined by the band 'LiTTLe MACHiNe' who give poems a new voice through their music. Other highlights of the Festival include Sam West with the UtterJazz musical ensemble, winning poem entries from a local schools competition which will be displayed on the railings of Shakespeare's Birthplace, a workshop for young adults with the chance to submit work for publication in the Art in the Heart Poetry Anthology and people's poetry taken to the streets on 'Poetry Sunday' with a free recital by Jane Lapotaire in the Guild Chapel at 12pm plus a Teddy Bears' Picnic for children and their favourite toys.
The unmissable Grand finale 'The Directors' Cut' takes place on Sunday 4 August with readings by Vanessa Redgrave and Simon Russell Beale from the work of poets who have appeared in the Festival over its 60 years. Roger Pringle, who directed the Festival for 35 years, has compiled the selection. Roger will also talk about some of the poets involved in creating the event's reputation and Paul Edmondson will complete its more recent history.
Director of the Festival, Paul Edmondson, said: "The Festival, which celebrates our very special Diamond year, caters for all ages and poetic tastes and is a great opportunity to enjoy the magic of words. The Festival really is a celebration of poetry in the town of the greatest poet of them all".
Ticket prices range from free of charge to £12. There is also a special Diamond Festival Pass which costs just £60 and includes entry to all events except the Wendy Cope or Philip Monk's workshops. Anyone wishing to attend the Festival is advised to book their tickets early to avoid disappointment. Anyone with a Festival ticket can also attend 'Steiney's Blues' poetry party, a farewell performance by popular jazz and blues combo, free of charge (tickets are available for £4).
For booking information and full details of the events visit shakespeare.org.uk or book tickets from Shakespeare's Birthplace reception or Nash's House ticket desk.