Say goodbye to summer sweat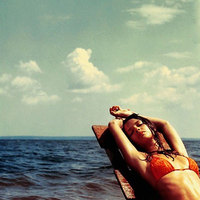 The summer holidays are nearly upon us, which means only one thing - our diaries are jam packed with BBQs, picnics and beach trips galore. This time of year always brings unforgettable memories and moments but through the summer flings and road trips, your arms are on show, it's hot and humid, and the last thing you need is sweat marks spoiling your summer swag.
It is important to remember to take time out from the summer whirlwind to think about our health, and especially about our skin. Summer skincare is not only about protecting against the sun's damaging rays, but also having adequate deodorant protection.
JASON Pure Natural Deodorant Roll On, available in Aloe Vera, Lavender and Tea Tree, contains a unique combination of nature's best known odour neutralizers that will keep you fresh and odour free throughout the day. Without the use of potentially harmful ingredients, which might cause you irritation and dark spots, these deodorants are your perfect summer accessory.
The naturally sourced ingredients including Corn Starch, Baking Soda and Zinc Ricinoleate help fight odour-causing bacteria, while the Grapefruit Seed extract, known for its powerful antibacterial properties, delivers all-day odour protection.
During the summer, the JASON Purifying Tea Tree and the Soothing Aloe Vera are your best allies. The Tea Tree oil will deliver an energizing clean feeling while the Aloe Vera calms the sun burned underarms.
For further information on JASON natural care products visit jasonnaturalcare.co.uk.