The skin you live in: Changing attitudes to workwear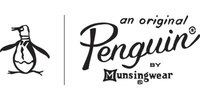 Original Penguin find that those in education have the most liberal attitudes to office attire.
All clothes are a statement, so the wisdom goes - so what does your work outfit say about you, and are you one of the rebels who deviates from the rules? A recent YouGov survey commissioned by American clothing brand Original Penguin sought to find out whether attitudes to appropriate workwear are changing, and if so, who is leading the charge.
The poll quizzed UK office workers working in a number of different sectors including manufacturing, financial services, IT and telecoms, medical and health services and education - on what they currently wear to work, and what they think they should be allowed to wear.
Of the five sectors listed above, Education appears to be the most liberally-minded sector overall, with the highest percentage of respondents in office jobs saying they think males (52%) and females (55%) alike should be able to wear shorts, flip-flops, sunhats and caps or vest tops to work. On the other side, people working in financial services have the most conservative attitudes about clothing in the workplace, with 50% people in this sector selecting any of the mentioned items.
There were also some marked differences between the genders regarding workwear. Men (43%) were more likely to feel they should be allowed to wear shorts to work than women (33%), and intriguingly were much more likely to think women should be allowed to wear shorts in the workplace (41%) than women themselves (29%).
In general, women enjoy more freedom than men when it comes to what they can wear. More than twice as many women as men were permitted to wear flip-flops to work (35% vs. 15%), and three times as many were allowed to wear vest tops (41% vs. 12%). However, they were less liberal in their attitudes to shorts (29% vs. 24%).
When it comes to age breakdown, younger office workers tend to be more relaxed about what they should be allowed to wear, with shorts a particularly popular choice for 18 to 24-year-olds for both men (55%) and women (58%) respectively. Workers aged 55 and over were the least flexible about workwear with (35%) being allowed to wear at least one of the items listed.
"Clothes are an integral part of the way we express ourselves, and with today's offices generally being a bit less formal than those of our forebears, it's perhaps not surprising that younger workers are more likely to expect to be able to wear what they want," said Martin Burton, E-Commerce Manager at Original Penguin. "If you're one of the lucky few who can wear what you like to work, we hope you make the most of it!"