Top tips for nailing a classy look following today's trends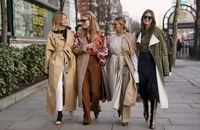 The classical look has been an aspiration to all of us. However, having an exquisite fashion taste is not something that comes naturally, and staying classy is not easily achievable. This is confirmed every time you are running late and taking different pieces out of your wardrobe and clothes are everywhere, but nothing seems to match. Eventually, you put on an outfit and you go to work. After a couple of hours, you are uncomfortable and you are starting to feel less confident and less happy. On the other hand, when you nail your outfit, your confidence goes through the roof, you feel beautiful and you are ready to seize the day.
Whether you are looking to refresh your style, to add a bit more sophistication to your everyday outfit, starting a brand new job that requires business casual attire, or you simply like to make that change to dress more elegantly, take a look at our tips for a trendy yet classy style that you can wear for years to come to get some inspiration.
The little black dress and camel-colored overcoat that you buy today will be wearable in ten years as well. Buying a good pair of pearl earrings outweighs a dozen pairs of trendy statement earrings that will go out of style by the start of the next year. Rocking a classy and trendy look means that you can wear your outfits everywhere, to work, to the store, to brunch, or while traveling.
Adding a timeless piece of jewelry
Not many gems and jewelry pieces have the versatility of pearls. It doesn't matter if you are into classic vibes, modern appeal, boho, or business casual, pearls are complementing every style and outfit. You will probably agree with the jewelry lovers that pearls are much more than just classic. Their sophisticated shine and timeless appeal confirmed their royal title. A statement pearl necklace will, without a doubt, elevate any type of look from a business suit, brunch dress, or fabulous evening gown that is worn only on special occasions.
For the forthcoming season, fashion designers showed a preference for black and white combinations. We have been waiting for these monochromatic dresses, trousers, and trendy tailored suits to incorporate them into our classy look. This monochrome outfit can look stunning when matched with the right accessories or pearl jewelry.
We all turn to jewelry when we want to add a finishing touch to our look. Maybe your jewelry box already has a couple of statement necklaces, chandelier earrings, hoop earrings, and watches. But when speaking of essential jewelry we suggest starting with a subtle piece of jewelry like diamond or pearl earrings and an elegant necklace. These classic pieces will work with almost anything. So if you are searching for the perfect piece of pearl jewelry, you can take a look at the fine Akoya pearls at Pearls of Joy for the ultimate style and look this season.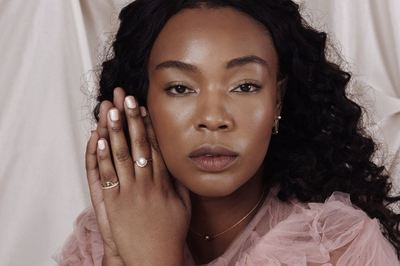 Invest in classic pieces like the little black dress
Consider collecting a capsule wardrobe that contains essential and timeless pieces for a more classic look. By doing this you'll stay on budget despite having items that are always in. You should look for a pair of high-waisted black pants, a black or dark pencil skirt, a white button-up shirt, and a few blazers that can be combined with everything. A pair of classic black shoes are a must and don't forget the little black dress. This timeless piece will never go out of style.
You probably already are a proud owner of one, but in case you aren't, you'll be happy to hear that they come in all shapes and styles. They may have an interesting texture, a distinctive neckline, or some visible detail. So when you are searching for the one for that specific occasion you'll have no trouble finding it. Owning these items of clothing and mix and matching them well will result in a sophisticated look.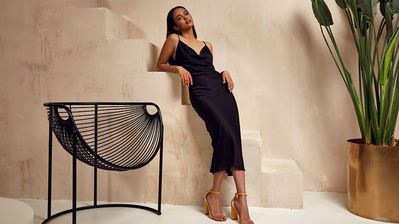 Get tailored items in your wardrobe
Finding pieces that fit us well can be exhausting since our bodies are all unique and different. If you have trouble finding manufactured pieces you can always go to a tailor and get customized ones. Tailors can make the dress length shorter or adjust the length of your new trousers, so they will fit correctly. If some designer piece of clothing has caught your eye but is too expensive for your budget you can visit a tailor to see whether they can design them from scratch.
It is an unwritten rule that classy and elegant clothing usually is tailored and form-fitting. You can show your figure, but the dress shouldn't be too tight. Classy dresses and pencil skirts should be knee-length. Classic trousers are straight and slightly bootcut. Sometimes they can be menswear-inspired and will be ½-inch off the ground in the back. Ankle pants and thin pants in classic fabrics are in the realm of elegance. Tops, shirts, and blazers gently follow the curve of your waist.
Yes, you can mix in unstructured pieces for a relaxed vibe. For example, you can pair a blue-striped t-shirt with a flowy maxi skirt and a denim jacket, or pieces of denim with a white button-down shirt.
A statement shoe is a-must
The shoes are a big part of your capsule wardrobe. What is important to remember is that you don't need tons of footwear. All you need are a few pairs that are of high quality and can be worn with all sorts of outfits.
Fashion experts say that when it comes to footwear, the perfect combination of color, print, and style will express a high level of luxury and classiness. They don't have to be sky-high heels, flats can also make the same statement. Even if your look is casually thrown together, adding a printed flat will be a rocking addition and your feet will thank you later. So, invest in an eye-catching pair of comfy heels, an elegant and classy pair of flats, and boots that can get you through the winter while still looking amazing.
Ending words
There you go – hopefully, these few tips will make it easier to create the perfect combination to look classy every day. Purchase a few statement pieces, invest in good quality well-fitted basics, have certain items tailored to fit perfectly, and wear accessories that can easily change up your looks.
Remember it's not all about the clothes, the wow factor comes from your confidence while wearing them.