Colombia Explorer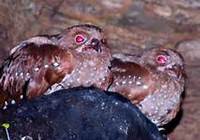 Adventure holiday operator Chameleon Worldwide is organising a special, one-off, small group departure for 2014 entitled Colombia Explorer.
Departing 21 June 2014, the 12-day trip is the perfect introduction to this wonderfully diverse South American country and will include many of the highlights – as well as some lesser-visited places.
The busy itinerary will include the capital, Bogota, the former river port of Honda, the Rio Claro Nature Reserve, the small colonial town of Mompox – located on an island of Rio Magdalena – and Cartagena, famous for the colonial architecture of its old walled city and its laid-back Caribbean atmosphere.
The first two nights of the adventure will be spent in Bogota, staying in the colonial - Candelaria district close of a number of the city's highlights such as the Gold Museum and Monserrate Cable Car.
Leaving Bogota the next stop is the town of Honda on the River Magdalena, which was a key river port during colonial times, when paddle-steamers plied the river carrying goods and passengers along what was the main communication artery; the town played an important role in the economic development of Colombia.
From Honda, the group will head north along the valley of the Rio Magdalena towards the hilly terrain of Rio Claro, with a mid-morning rainforest walk; the area has many caves and geological formations with stalactites, and the river bed is marble.
Wildlife on view will include many species of birds, morpho butterflies, insects and monkeys, before heading for the Guacharos Cave, which is inhabited by oilbirds, an endemic species of blind birds unique to the Andes.
The next place visited will be the colonial town of Mompox, which is reached via a flight, road and ferry journey from Medellin.
Known for its fine jewellery and colonial architecture, Mompox is a very peaceful place with few cars. There is a swamp nearby which can be visited by boat to observe birds, iguana & monkeys.
The final port of call will be the colonial city of Cartagena on the Caribbean coast but there are numerous options to extend the trip.
Chameleon Worldwide also recommends a 4-night pre-tour extension, commencing on17 June, which includes a night in the city of Neiva followed by three nights at San Agustin.
The holiday costs from £1895 pp (two sharing) which includes all land transportation, 10 nights' accommodation, some meals, tours and activities as detailed and the services of a tour leader/guides. International flights not included but bookable on request.
For more information, visit chameleonworldwide.co.uk.