Top 10 reasons to visit Quebec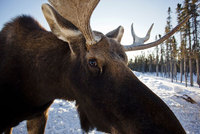 Quebec in Eastern Canada is approximately 7 hours from the UK with both Air Canada and British Airways flying daily non-stop to Montreal. Canadian Affair also offer competitively priced flights and packages in the summer.
Montreal - Discover the island city on a cycling or walking tour. Hire one of the bixi bikes and enjoy the 600km network of cycle paths. To get a different view of the city try jet boating or rafting on the Lachine rapids, follow this with relaxing on the man-made beach or exploring Mont Royal Park. Don't miss Old Montreal with its cobbled streets, many boutiques, restaurants and pavement cafes.
Don't forget - Try yoga or fitness on a Stand Up Paddle board (SUP). Standing and paddling on a board uses the stabilizer and abdominal muscles.
Quebec City - The only walled city in North America and a UNESCO World Heritage Site. Enjoy a gastronomic walking tour around the city, visit the Plains of Abraham and the historic citadel. This city blends European charm with modern North American influence. Stay in one of the many hotels including the Fairmont Chateau Frontenac overlooking the St Lawrence River or one of the many boutique hotels including the Auberge Saint-Antoine.
Best food in North America - Home-grown trendy young chefs using the best locally produced ingredients added to a mix of French tradition and modern North American flavours to produce some of North America's best cuisine.
Don't forget - Over 70% of the world's maple syrup production and over 90% of Canada's maple syrup was produced in Quebec in 2011. Enjoy a chilled ice cider either as an aperitif or after dinner.
Whales - Quebec is one of the few places in the world where you can see such a wide variety of large sea mammals. There are 6 species of pinnipeds (seals etc) and 13 species of cetaceans (whales, dolphins etc). They are attracted by the river's wealth of shellfish, which they feast on... and by its impressive depth! Take a whale watching cruise from late May to early October in the St Lawrence River and see how many white beluga, humpback, fin, sperm, minke and blue whales there are.
Other Wildlife - Quebec also has a number of other wildlife including Black Bear and Moose. Black Bears can be found in their natural habitat from June to September near Quebec City in the Duchesnay Resort or further afield in the Reserve Faunique des Laurentides. Some hotels also offer Bear observation as an early evening activity. Moose are found in the Jacques-Cartier National Park just 45 minutes from Quebec City. They are best seen from the water in the early morning, so try a lake kayak at dawn to spot them.
Don't forget - There are also Beaver, Caribou, Deer, Grey Wolves, Snow Geese and Northern Gannets to mention just a few!
Festivals - Quebec knows how to party and has over 500 festivals year-round. This summer is the 35th edition of the 'International Jazz Festival', listen to Michael Buble or some of the many other stars. For a laugh, go to the 'Just For Laughs' Festival with a variety of international comedians including many British names, such as Jimmy Carr, probably. Both these festivals have over 50% of their shows free of charge and on the city streets.
Don't forget - Quebec City Winter Carnival - Biggest Winter Carnival in the world for over 60 years.
Fashion and Design - Montreal is home to a number of chic, ground-breaking young designer-owned boutiques, and 7 of their top fashion designers came to London during London Fashion Week. Montreal was also the first North American City to be appointed a UNESCO City of Design (2006) as only in Montreal does a simple stroll seem like time travel with a surprising mix of sky scrapers and quaint cobbled streets bursting with boutiques, bistros, and pavement cafes.
Sepaq - Quebec has lots of national parks throughout the Province, including Jacques-Cartier National Park and the Duchesnay Resort just 45 minutes from Quebec City. These parks offer numerous activities including hiking, cycling and kayaking. Get out of the car and enjoy the spectacular scenery and wildlife Quebec has to offer. Sepaq also has plenty of accommodation options including huttopia, yurts, hekipia, cabins and a few hotels.
Don't forget - There are also plenty of other places to stay including tree houses, an old monastery, a First Nations' hotel or even a lighthouse in Quebec. Get out and about away from the parks as well The 'Route Verte' has over 5,000km of bike paths.
Winter Experiences - Try Quebec in winter with skiing in Tremblant, just 90 minutes from Montreal and a pedestrianised village so everything is close at hand. Enjoy some of the other winter activities including a winter city tour including skiing, skating and sledding across Montreal, or try snowshoeing, sledding, tobogganing and dog sledding. Take part in the biggest winter carnival in Quebec City in January and combine that with a visit to Village Vacances Valcartier, a snow park, with over 35 slides to suit thrill seekers.
Spa - There are a number of spas throughout Quebec, including Spa Eastman, just a short drive from Montreal and in the heart of the Eastern Townships. Take part in one of their Raw Food Weeks, or just enjoy their fine dining, yet healthy food throughout the year. They aim to source all their food organically and locally. Spa Eastman is surrounded by breathtaking countryside so enjoy the walks and the fresh air. This 326-acre haven offers various treatments aimed at relaxing both body and mind.
Find out more information at quebecoriginal.com.