Top 4 Canada travel tips for tourists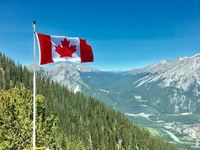 Canada has some of the best destinations for tourism and vacation. The reason is that this country is a hub of picturesque landscapes and breathtaking sights. If you are planning on visiting this country for the first time, there are many things to keep in mind so that you can have an enjoyable and safe vacation. Knowing the essential facts and information beforehand and preparing for them help you avoid any uncertainties and inconveniences. For instance, you must know its native language is, which areas to avoid, emergency numbers, and how to prepare for the country's extreme weather is.
This article lists down the top 5 tips for your first trip to Canada.
1. Pack Appropriate Clothes:
As Canada is a huge country, the climates and temperatures differ across the country. So, do your research before traveling. This will help you pack the appropriate clothes, depending on which part of the country you will be visiting. Even if you are visiting the country in summer, be sure to bring plenty of layers if you want to hop around the country. Winter in Vancouver will be different than winter in Winnipeg. However, the weather in most parts of the country is harsh in winter months. So, some winter weather essentials you should pack are woolen accessories, a waterproof jacket, and snow boots.
2. Comply with Entry Requirements:
Various nationalities need to have electronic travel authorization, also called eTA Canada and others need traditional paper visa followed by extensive documentation to enter Canada. If you have a British passport, you must obtain eTA Canada for UK to visit the country for tourism, business, transit, or medical purposes. Travel authorization for Canada is a totally electronic and online process, and you can apply for your eTA from home. However, visitors from other countries have to go through a stringent visa process for entering Canada. You have to strictly follow all the guidelines and documentation requirements specified on the official visa website in order to get a visa successfully.
3. Emergency Contact:
Since Canada is a huge country where the weather remains harsh for most time of the year, reaching quick help at the time of emergency can be quite difficult. The country has diverse regions, including towns, cities, small villages, so having an emergency contact number saved on your phone is amongst the crucial travel tip for tourists visiting Canada. You can contact 911 in case of an emergency to get quick help in Canada. However, if your issue is not that urgent, you can get help by dialing 311.
4. Linguistic Awareness:
Canada has two national languages, English and French. Although this multicultural country has communities belonging to different ethnicities and languages, learning how to speak some common words of French can go a long way in moving around Canada. Also, learning the local slang will be useful when you travel across the country. For instance, Canadian slang for one dollar coin is loony and toony for a two dollar coin. Timmies is a short form of Tim Hortons, a famous coffee shop in Canada. Kerfuffle is a slang word for an argument or anything less than a fight.