Great boutique boltholes for discovering Denmark's regional cities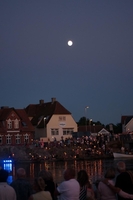 Carefully selected for their fascinating history, attention to detail and gourmet food, Small Danish Hotels represent Danish hospitality and offer an excellent option for exploring Denmark's regional cities and surrounding countryside.
Whether taking one of the popular Marguerite driving routes or a less beaten track to explore outside the capital, opting to stay in one of the many Small Danish Hotels along the way can add a whole other dimension to the concept of a town or city break.
North Sealand
Strand- & Badehotel Marienlyst and Elsinore Built in 1901 on a prime waterfront position as a part Marienlyst Castle's wellness centre "Cuur- og Badeanstalt", Strand- & Badehotel Marienlyst was extensively refurbished this year to reflect its former glory as one of RoyalNorth Sealand's most popular beach hotels. With stunning panoramic sea views of the sound between Denmark and Sweden to be had throughout the property, the hotel is ideally situated for exploring the seafaring enclave ofElsinore with one of Europe's best preserved historical town centres; impressive state of the art M/S Maritime Museum and cultural centre which have been respectively revitalised from the old dry dock and ship yard; world renowned UNESCO listed Kronborg Castle - the dramatic setting for Shakespeare's Hamlet; and Carmelite monastery and Sanct Mary's Church, one of the best preserved medieval monasteries in northern Europe.
North Jutland
Hotel Skibssmedien and Skagen
With a unique light, untouched wilderness and pristine beaches, far North Jutland has attracted visitors from over the centuries. At its tip, near to where the two seas meet, lies the picturesque fishing village of Skagen - a bohemian haven for artists in the late 19th century that still retains much of the character as depicted in their paintings. Joining the Small Danish Hotels group this year, Hotel Skibssmedien has been remodelled out of preservation-worthy workshops near to the old shipyard and offers a great central location for exploring the town by foot or bike. Within a few minutes walk to the popular harbourside 'Fiskehuskajen' where striking red wooden fish warehouses have been converted into a selection of excellent seafood restaurants, it is also an easy stroll to Skagen Museum with its superb collection of historic paintings, the local history museum Nordjyllands Kystmuseum and artists Michael and Anna Anchers House. Or for a longer walk or cycle, head to Skagen Odde Naturcenter to learn about the flora and fauna in the area, Den Tilsandede Kirke (the sand buried church) or Grenenwhere you can put a foot in each ocean at the same time.
Tylstrup Kro And Aalborg
Dating back to 1644 and one of the oldest royally licensed 'Kro' in Denmark,Tylstrup Inn has continued to charm its guests with its historic atmosphere, delicious locally sourced cuisine and over 350 years of exceptional inn-keeping. Situated in a small village surrounded by wilderness on the outskirts of Store Vildemose moor and just a short drive from Denmark's 4th largest city, it makes the perfect countryside escape from which to discover the city's sights. Suitably compact with quaint cobbled streets, boutique shops and a glistening redeveloped waterfront sporting a shimmering new House of Music, the architecturally famous Utzon Center and renovated power station and cultural centre Nordkraft overlooking the Limfjord, Aalborg offers an ideal blend of culture, cafes and retail therapy.
East Jutland
Hotel Dania and Silkeborg
Straddling the banks of Denmark's longest river Gudenaen, Silkeborg is at the centre of the Danish lakes with Hotel Dania at its heart. Built in 1848 after the establishment of the local paper mill, Hotel Dania's popularity grew with the prosperity of the city and is regarded as one of its most important landmarks. Attracting politicians, well-known painters, authors and regulars such as Han Christian Andersen, it continues to draw guests with its historical setting, award winning 'Chaîne des Rôtisseurs' Brasserie Underhuset restaurant and proximity to Silkeborg's many and varied attractions. Highlights includeSilkeborg Museum's mysterious 2400 year old bog body 'Tolland Man';Museum Jorn with works from the city's best internationally known artist Asger Jorn and other COBRA art movement members; the beautiful old spa which houses Art Centre Silkeborg Bad and the world's oldest paddle steamer.
Hotel Ritz Aarhus City, Aarhus
Hotel Ritz Aarhus City is all about design and location. Situated on the square in front of the central railway station, this 1932 gem has been extensively restored to become one of the city's most stylish boutique hotels. Mixing beautifully preserved original features with Danish designer furniture, the hotel offers the optimal oasis for exploring Denmark's second largest city and soon to be European city of Culture in 2017. Within a short walk to ARoS Aarhus Art Museum with its iconic eye-catching 'Your rainbow panorama' rooftop walkway, the Aarhus Concert Hall, Occupation Museum, Woman's Museum and award winning market town open-air museum 'Den Gamle By'(Old Town), the hotel is also close to local transport links for the new state of the art Moesgaard Museum which is due to open on 11 October 2014.
Hotel Vejlefjord and Vejle
Stunningly tucked away on the edge of the fjord and surrounded by pristine beech forest, Hotel Vejlefjord is often referred to as the 'the castle in the woods'. Originally built in 1900 as Denmark's first tuberculosis sanatorium and therapeutic park, this beautiful property has been exquisitely restored into a luxury hotel and spa. Awarded "Spa of the Year" in the Danish Beauty Awards 2014, it is also Northern Europe's largest spa and thermal baths. Further along the fjord in Trekanten (an area also renowned for its beauty), lies the attractive town of Vejle. With numerous historic attractions, such as the hilltop windmill Hopballe Mill and old merchants house, providing a fascinating step back in time, Vejle's recent burst into contemporary urban architectureon its waterfront and redesigning of the Vejle Art Museum offer an inspiring glimpse of the future. Completing a visit to the region and only 15 minutes from Vejle, don't forget to take in the UNESCO World Heritage site of Royal Jelling, where in 965AD te Viking King Harald Bluetooth embraced Christianity and recorded the moment on the world famous rune stones of the Jelling Monument. A new visitor's centre will be opening here in 2015.
Norre Vissing Kro and Skanderborg
In the heart of Jutland, surrounded by hills, forests and lakes Norre Vissing Krois a must for 'foodies'. With humble beginnings as an illicit pit stop serving salted herrings and mugs of beer at the crossroads in Norre Vissing, this 200 year old Royal privilege inn cleverly retains a strong sense of history whilst having a fresh contemporary feel. Making use of the abundant local ingredients such as zander, pike and perch from the lakes and mushrooms, snails and game from the woods, the restaurant has become famous for its creative gourmet cuisine. With the old market town of Skanderborg only a short drive, outdoor activities such as ascending the nearby Himmelbjerget(one of Denmark's highest points) or canoeing on the river Gudenaen, can be culturally complemented with visits to the Museum at Adelgade Skanderborg , the World War II German air force headquarters in the bunkers of The Museum of Liberation and the Monastic Museum of Denmark (Om Kloster Museum) - the most thoroughly excavated monastery ruins from the Middle Ages in Denmark.
Randers Hotel and Randers
With a star-studded guestbook, which includes the likes of the Danish royal family, Josephine Baker, Victor Borge, Rufus Wainwright, Ringo Starr and Cliff Richard, Randers Hotel exudes history from the moment you walk in the door. Lavishly adorned with original pieces of art and antiques as it would have been when it opened in 1856, it also has an extraordinary banqueting room which was decorated by Jean René Gauguin (Paul Gauguin's son) in 1956 with impressive floor to ceiling murals in yellow and light blues hues typical of Scandinavian colours in this period. Offering a highly memorable stay, the hotel is also a must to be added to the Randers self-guided 2.5km 'Star Route' walk which includes one of the oldest and biggest local museums in Denmark -Museum Ostjylland (Museum of Cultural History); Graceland Randers, a copy of Elvis Presley's home in Memphis, Tennessee, that boasts one of the largest collections of Elvis memorabilia in the world; Randers Art Museum with its extensive collection of Danish and International art; and Randers Rainforest – a collection of temperature controlled giant domes replicating three different rainforest continents with flora and fauna to match.
West Jutland
Hjerting Badehotel and Esbjerg
On the outskirts of Esbjerg overlooking Ho Bay on the Wadden Sea, Hjerting Badehotel can be very simply summarised by 'fresh sea air, beautiful sunsets and great food'. Built in 1914 on a spot on the beach where there had been an inn for over 300 years, this traditional seaside hotel has been sensitively restored to reflect its seafaring history with a lively 'Ship Inn' (bar/café), an exceptional gourmet restaurant showcasing the best of locally sourced produce and lovely light rooms facing out to the ocean. As with the hotel, much of Esbjerg's past has also been defined by the sea. Represented by the monumental sculpture "Man Meets the Sea" which marks the entrance to the harbour, a number of the city's attractions are unsurprisingly of a nautical nature such as the Fisheries and Maritime Museum and the former motorised lightship "Horns Rev", which is now a floating museum. A broader selection of attractions can however be discovered on one of the two excellent self-guided city walks that cover many of the 19th century buildings through to the modern Jan and Jorn Utzon designed Musikhuset and Performing Arts Centre.
Funen
Tornoes Hotel and Odense
Almost in the middle of the aptly coined 'Garden Island' of Funen, Denmark's 3rd largest city Odense is surrounded by lush rolling pasture, fertile orchards and 11,000 kilometres of stunning coastline. One of the oldest cities in Denmark and birthplace of storyteller Han Christian Andersen, the city is steeped in medieval beginnings and fairytale fantasy with a museumdedicated to the writer and open-air Den Fynske Landsby museum providing a tangible insight into the past. Within a 20km drive of the city, Tornoes Hotel in the idyllic market town and fishing village of Kerteminde also offers a compelling taste of life by the sea at another time. Once one of the town's grand merchants' houses overlooking fjord and harbour, the 16th century property was converted into an inn by Wentzel Tornoe and has since remained a hallmark to the town with its own small brewery.
Getting there
Under two hours flying time, Denmark has an excellent selection of flights from the UK to all its major airports. With Billund and Aarhus airports served from the UK by Ryanair, Aalborg and Copenhagen by Norwegian and Copenhagen by SAS and easyJet this means it's both easy and affordable to plan a route.
Small Danish hotels
Read more about Small Danish Hotels' beautiful inns, modern hotels and fairy tale castles dotted throughout the countryside.