West properties ready for Winter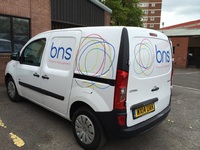 Hundreds of homes in the South West are being given a winter check over as temperatures dip as part of a major preventative move by the region's fastest-growing property management company.
Apartment blocks, flats, modern housing estates and large houses converted for multiple occupation in Bristol, Bath, North Somerset and Gloucestershire under the control of BNS Property Management will all have visits from the winter protection squad over the next few weeks.
The Downend-based property managers have stock-piled five tonnes of rock salt already in preparation for icy weather and every property under their management will be checked over both internally and externally.
Chris King, head of maintenance at BNS Property Management, said: "The winter can take its toll on a property but by carrying out a thorough pre-winter check and making sure work is done you can save thousands of pounds in costs.
"There is a whole raft of work being done by our teams at the moment. We are inspecting lighting to ensure it is all properly maintained and in good working order ready for the darker nights and we are reviewing electricity contracts to ensure everyone is on the best rate possible as this is the time of the year when most is used.
"There is a lot of work to be done over the next six weeks in leaf clearing as the Autumn leaves fall, especially in some areas of Bath and Clifton in Bristol where there are a lot of mature trees close to properties.
"If this work is not carried out then gullies and gutters get blocked and that can lead to huge problems with maintenance. We are checking roofs to ensure they are sound ready for the higher winds, colder temperature and snow that is likely to hit us in the forthcoming months.
"Tarmac, paving slabs and other surfaces are also being checked to ensure they will withstand the rigours of winter, which is when most trips and falls occur because of frost damage, slippery surfaces, poor maintenance or bad lighting.
"Inside we are checking heating systems, windows and doors in communal areas and recommending that, where appropriate, our clients check their boilers to ensure that they don't fail when everyone fires them up again."
A fleet of BNS Property Management vans are involved in the operation that the firm believe will save thousands of pounds throughout the winter. Each property is being visited in turn and a central computer system used to log work carried out and any problems spotted.