Hire the best SAP calculation experts in the UK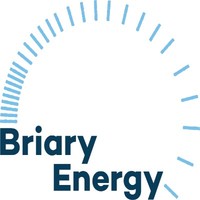 Briary Energy has been helping property developers, architects, self-builders, landlords, investors, and planners from both the public and private sectors with their SAP Calculations for over 10 years. They are experts in the field and help ensure that the new buildings or extensions meet all the necessary Building Regulations.

By taking advantage of the company's SAP calculation services, clients can be sure that their projects are in full compliance with all the current regulations, while also being able to take advantage of the latest energy-saving technologies. This will save them money on energy bills and help reduce their carbon footprint.
Through their SAP calculation services, the data required for an Energy Performance Certificate (EPC) can also be generated. This is a legal requirement when selling or renting a property in the UK. Also, with their SAP calculation report, they'll be able to get an accurate estimate of the energy-related costs of their property.
Briary Energy has a team of SAP assessors that are highly experienced. They can provide an accurate calculation of a home's energy use, as well as its overall level of emissions. In addition, they can help determine the most efficient building materials to use to improve the thermal insulation of the property.
Briary Energy is the best choice for those looking for an expert SAP Assessor in the UK. They have worked with over 371 local authorities and have completed over 7,350 projects. In short, they have the experience and know-how to help save money on build.
They are committed to providing the highest quality service possible. They offer a free quotation service so that clients can get an idea of what the project will cost.
According to Phil Jackson, one of the satisfied clients of the company: "Briary Energy have been working with Bloor Homes since 2006, creating solutions for us to meet building regulation and planning requirements across our regions. Extremely knowledgeable, efficient and able to offer advice on the most difficult of builds, the Briary Team understand what is required to meet tight deadlines. I have no hesitation is recommending their services".
Aside from SAP calculation, Briary Energy also specialises in Part G Water Calculations, Energy Statements, and Air Tightness Testing.
Interested parties can get more information about their products and services by visiting their website at briaryenergy.co.uk/sap-calculations