A mountain cabin and dance saloon holed up in Chelsea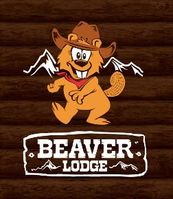 This Winter, Beaver Lodge will arrive in Chelsea, a cabin bar and dance saloon based on the log cabins found in places such as Jackson Hole in America. This is the 7th project from Charlie Gilkes and Duncan Stirling, founders of The Inception Group, whose existing venues are loved for their innovative and entertaining themes. Beaver Lodge will giddy up guests, taking them away on a galloping adventure up the mountains of Wyoming and beyond.
Inspired by their own visits to The Cowboy State, Gilkes and Stirling loved the fun and quirky feel of the mountainside cabins they encountered on their travels. From the moment guests set foot inside Beaver Lodge, they will encounter grizzly bears, moose heads and, of course, beavers. Visitors will be warmed to the cockles by the venue's wood burning stove, cowhide and furs, not to mention the liquor. Cowboy memorabilia, old wagon wheels and antler-horned hanging lamps, will also lend the space an authentic feel of Wyoming without setting foot outside of Chelsea.
Hot on the spurs of the first sighting of a wild beaver in Britain for 500 years, Beaver Lodge's Bulleit Bourbon bar will feature some good ole' American liquor including boilermakers, hardshakes and single serves, alongside the lumberjack's tipple of choice: Samuel Adams Beer. Under the resident Sheriff's watchful gaze, Daisy Dukes and Huckleberrys clad in lumberjack shirts and denim will serve up sharing drinks quickdraw style in cowboy hats and boots, a spinning Wagon Wheel laden with Bulleit picklebacks, and the signature Grinning Beaver cocktail served in a vessel shaped to resemble the cheerful mammal. Cowboys are kindly required to leave their guns at the door.
Beaver Lodge will kickstart the evening with an eclectic music and entertainment offering, featuring classic Americana and rock 'n' roll and then as night descends, thrilling crowds with top djs hosting the horse and wagon booth. Staff will regularly break into choreographed line dancing straight while revelers make like wild coyotes and enjoy big party rock anthems mixed with the very best of modern and old school tunes until the sun comes up.
Beaver Lodge will also host two regular mid-week nights, for those that can't wait to kick off their boots, hang their spurs, and let their hair down before the weekend. The first will be 'Wolfpack Wednesdays', featuring resident DJ Lumberjack, and The Big Bad Wolves. The second, payin' out since '14, will be 'Gold Rush Thursdays', that will see Desperate Dan hijack the Wagon Wheel DJ booth, along with The Golden Gunshot Gang, and The Gold Rush Cheerleading Squad – bring it on!
The Inception Group also own and operate Chelsea speakeasy Barts, 80s themed nightclub, Maggie's, the acclaimed Bunga Bunga, an Englishman's Italian, Bar, Pizzeria and Karaoke venue in Battersea, Mr Fogg's, a Mayfair based bar modeled on the actual home of Jules Verne's most famous adventurer, Phileas Fogg and, Disco, an underground boîte inspired by the 1970s Manhattan disco movement. This summer they launched Cocobananas, which takes its inspiration from a Brazilian Beach party.
Founder Charlie Gilkes says of the new project: "Beaver Lodge is an original tongue-in-cheek concept Duncan and I are bringing to London, inspired in particular by Jackson Hole, Wyoming. We're offering both a cowboy saloon and mountainside cabin rolled into one, with, as ever, an emphasis on fun''.
No animals were harmed in the making of this venue
Beaver Lodge
266 Fulham Road, Chelsea, London, SW10 9EL
W: beavers-london.com