Self cater in style and still save in the mountains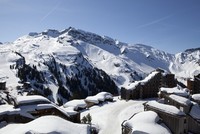 Those travelling out to the mountains in the New Year can save time and money and still have a high-end experience in Pierre & Vacances Premium accommodation. The experts in self catering offer some tips and advice on how to stay thrifty in the mountains whilst making the most of the new services and luxury apartments on offer.

Pierre & Vacances Premium offer a range of services to make self-catering life easier. From an optional breakfast delivery and food shopping service to three different dining packages, guests can enjoy all the facilities and independence of self-catering with the benefit of flexible meal options.
Tips and advice on ski self catering with Pierre & Vacances
Shop in advance for a stress free holiday

In the past it was worth checking out the cooking facilities at the accommodation first before stocking up on supplies in case meals had to be restricted to one-pot wonders cooked on a single hob. This is no longer the case. Pierre & Vacances Premium apartments have fully equipped kitchens and everything self-caterers need to cook up a storm. They also offer a shopping and delivery service so guests can order in advance and find their shopping waiting for them in the apartment when they arrive. Home delivery is available on orders over €60 and is free for orders over €150. Orders must be placed a minimum of 5 days before arrival. offcourses.eu
Bring out the basics and shop in the valley.

Buying all the basics in resort can be expensive but Pierre & Vacances include most cleaning essentials in the welcome pack along with dishwasher tablets, washing up liquid and other useful items. Those driving out to resort can stock up with self catering staples like pasta, rice, salt, pepper, herbs and olive oil in advance or shop in the valley where it's cheaper. Alternatively guests can book a 'basics' kit with the Pierre & Vacances shop in advance service.
Eat local

Those that prefer not to cook every night can take advantage of Pierre & Vacances catered packages. Guests can enjoy traditional regional cuisine at great prices with three different dining packages available in selected resorts. A 'meal card' costs from €22 per adult and includes a 3-course evening meal in a local restaurant. There is also a 3-meal 'liberty' card which costs from €93 and includes 3 evening meals to enjoy over the course of the holiday (min 3 night stay) and a half board package option which includes a buffet breakfast and 3-course evening meal everyday from €31 per person per day. Catered package options must be booked before arrival.
Don't skip breakfast

Breakfast is even more important in the mountains to set skiers up for a full day on the slopes. Pierre & Vacances offer a range of pre-bookable options to take the hassle out of breakfast and help skiers make the first lift. Guests can order a daily delivery of fresh bread and cakes at reception or opt for a full breakfast package including all the essentials: tea, coffee, fruit juice, butter, jam, honey, pastries, bread, yoghurt, cereals, fruit, eggs and more. Premium breakfast package options are available from €98 per week for a family of 4 (which works out at €3,50 per person per day). This includes a basket of provisions for the whole week and fresh bread and pastries delivered daily. The service is provided at all Premium destinations apart from Arc 1950.
Take a packed lunch

Eating on the mountain can be expensive so it's a good idea to take a packed lunch. Cook up a pizza in advance and take it cold or order extra daily fresh bread for sandwiches. One thing's for sure guests won't find a shortage of cheese and ham as filling! An English breakfast package can be ordered in advance and includes all breakfast provisions plus high quality ham, eggs and cheese which can be cooked up for breakfast or are ideal for sandwiches. The English Breakfast package costs from €106 per week for a family of 4 and is available in all Pierre & Vacances Premium accommodations apart from Arc 1950. Reservations must be made before departure.
Special diets

Self catering is often the best option for those with specialist dietary requirements or severe allergies. It's not always easy to buy lactose or gluten free ingredients in ski resorts so it's advisable to take these kinds of items with you. Few French mountain restaurants will cater for specialist diets so it's worth enquiring beforehand.
Where to stay and save

New 5* Les Terrasses d'Helios in Flaine Montsoleil – save 15%

This year Pierre & Vacances added the new 5* Les Terrasses d'Helios in Flaine Montsoleil to the Premium Mountain collection which spans 13 of the French Alps' most prestigious and popular resorts; Avoriaz, Aime-La-Plagne, Arc 1800, Arc 1950, Les Carroz d'Arâches, Chamonix, Courcheval 1850, Les Menuires, Méribel Mottaret, Méribel Village and Tignes Val Claret. Pierre & Vacances 5* Les Terrasses d'Helios Apartments retain Flaine's propensity to provide great value whilst introducing a new level of comfort and quality to the resort. Book now and save up to 15% on premium winter accommodation. 7 night's accommodation in a 1 bedroom self-catering apartment sleeping up to 4 people starts from £666 (saving 15%, down from £783), arriving 11th April 2015.

Save 30% in Premium Residence Les Fermes de Meribel

Pierre & Vacances premium residence Les Fermes de Meribel houses spacious apartments which are luxurious yet homely, with fully equipped kitchens. The residence features balconies for all apartments offering breathtaking views of the Three Valleys as well as a Deep Nature Spa and indoor pool, ready to sink into after a day on the slopes. 7 nights accommodation in Les Fermes de Meribel starts from £513 (saving 30%, down from £732) for a one bedroom apartment sleeping 3-4 arriving the 11th April 2015.

Save 20% in Premium Residence L'Amara in Avoriaz

Premium Residence L'Amara is a stylish residence situated close to the lifts, restaurants, bars and shops of the recently developed L'Amara area of Avoriaz. The apartments have fully equipped kitchens and balance alpine charm with modern appliances. The residence also has its own swimming pool and access to the Aquariaz Leisure centre (Europe's highest water park). Prices for 7 nights start at £953 (saving 15%, down from £1,121) for a 1 bedroom apartment for up to 4 people,

Save 10 % in Arc 1950 The Village

The village of Arc 1950 is completely pedestrianised, making it safe for children and families to explore and enjoy. The snow-sure high altitude means the resort is a great early and late- season destination. Premium Residence Arc 1950 Le Village is nestled in the heart of the village and an ideal ski-in-ski-out location. Book now and save up to 10%. 7 night's accommodation in a classic 1 bedroom self-catering apartment sleeping up to 4 people starts from £737 (saving 10%, down from £818), arriving 18th April 2015.

Visit: pierreetvacances.co.uk for more information.