Food for a great night's sleep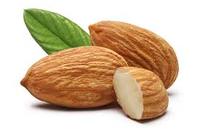 Without a good night's sleep, sugary cravings can knock the best of intentions and New Year Resolutions off track. Experts agree a solid eight hours can give us the energy and focus needed for a healthy 2015, but what can we eat (and avoid) to help us get the best night's sleep possible?

According to nutritionist Caroline Keighley, who's teamed up with luxury bedding specialist The Fine Bedding Company, there are a few small dietary changes you can make to improve your chances of quality slumber time, along with investing in a good quality duvet and comfortable pillow.
She advises:

Almonds

These super-nuts contain magnesium, which promotes sleep and muscle relaxation and also protein which can help to maintain a good blood sugar balance. Try a tablespoon of almond butter with an oat cake or wholegrain cracker for an ideal bedtime snack.
Bananas

A banana before bed can help with restful sleep as they are an excellent source of magnesium and potassium. They also contain the amino acid tryptophan, which is well known for helping balance the body clock.
Calcium

There's a reason a glass of hot milk is a traditional bedtime drink. Dairy products, and also green leafy vegetables, boast healthy doses of calcium. Research suggests that being short on calcium may make it difficult for us to fall asleep.

Foods to avoid

Just in case you needed another reason to stick to those resolutions; caffeine and alcohol can reduce sleep quality as these baddies all have a stimulant effect on the nervous system. They also mess around with the blood sugars which can result in unnecessary waking during the night. Spicy foods are also culprits for restless nights, delivering heartburn, reflux and indigestion.
Sara Wadsworth from The Fine Bedding Company added: "Around the UK people are trying to give their health a boost in January after the excesses of Christmas. But with dark nights and miserable weather it's important we feel on top of our game when changing our diet and lifestyles.That means enjoying a good night's sleep.
"In addition to choosing foods that can help us sleep, and avoiding those that can give us a disturbed night, The Fine Bedding Company's range of duvets are technically advanced and developed by sleep experts to help people achieve the optimum sleep – even if they suffer from nights sweats and need a light, breathable but warm duvet or require a specialist pillow for neck problems. Good sleep can be achieved by knowing what you need for your body – be that food or bedding type."