Unmissable week of shows to mark 30 years of EastEnders on BBC One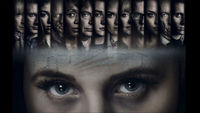 BBC One will proudly celebrate the 30th anniversary of EastEnders from Monday 16 until Friday 20 February.
The channel is marking the occasion by going live all week, and is making way in the schedule for an explosive week of drama, special shows, plus a flashback episode. With shocking revelations and unguessable twists, it's going to be a week that will change Albert Square forever. There will be a series of live elements in all the episodes that week, with the fully live half-hour episode on Friday night at 8pm.
Charlotte Moore, Controller of BBC One, says: "BBC One will mark the 30th Anniversary of its flagship series with the most ambitious week of live television drama ever attempted. The truth will out as Lucy Beale's killer is finally exposed to the nation. Alongside the unmissable drama, we have a Graham Norton special and Zoe Ball will present a live backstage show with Ore Oduba and Joe Swash to complete proceedings - it's going to be off the scale!"
EastEnders Executive Producer Dominic Treadwell-Collins says: "As we celebrate our 30th anniversary, we have set ourselves an enormous challenge - a week of live scenes, a form-breaking flashback, a live episode, story twists that will leave a lump in the throat and a few moments that will elicit genuine gasps from our audience. Having the week bookmarked with some of our most iconic characters on Graham's sofa and Zoe's live aftermath show coming direct from Albert Square as the dust is just settling, elevates this into the biggest week ever for EastEnders fans old and new."
The Graham Norton Show EastEnders special kicks the week off on Monday night and will give a nod to the past and welcome the future. Join him for a bumper line-up of stars including June Brown, Pam St Clement, Adam Woodyatt, Letitia Dean, Kellie Bright, John Altman, Richard Blackwood, Jessie Wallace, Shane Richie and Danny Dyer - all in front of a studio audience filled with past and present cast members.
With storylines culminating, momentous events happening, the EastEnders 30th anniversary will take its place in television history. It will also see the return of some of EastEnders' most iconic characters. Barbara Windsor will reprise her role as Peggy Mitchell for one episode, where she makes a visit to her beloved Queen Victoria. Jo Joyner and John Partridge will also reprise their roles as Tanya Cross and Christian Clarke to attend Ian and Jane's wedding as part of the celebrations.
Viewers will also discover who killed Lucy Beale and have an opportunity to see exactly how and why it happened as, on Thursday, we take viewers back to the night she was murdered in a flashback special at 9.30pm. This episode will fill in the blanks and answer questions that have been haunting the residents of Walford since last year. Hetti Bywater will be reprising her role as Lucy Beale, as will Tanya Franks (Rainie Cross) and Jamie Lomas (Jake Stone).
Join Zoe Ball backstage live at 8.30pm on Friday, as she is given exclusive access to the cast and set immediately after the EastEnders fully live episode comes off air. Alongside presenters Ore Oduba and Joe Swash, Zoe will be getting instant reactions from some of Albert Square's most famous residents as well as revealing how the nightly anniversary episodes were meticulously put together from their conception right through to the rolling credits. Cast and crew will talk about the unique preparation and secrecy they've had to endure in the lead-up to the live week and there will be special guest appearances, iconic EastEnders moments from the last 30 years and other surprises along the way.