Why everyone's making the switch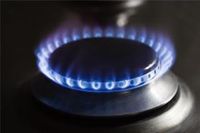 How many of us aren't satisfied with our energy suppliers? How many of us notice the steadily increasing prices, failure to reward loyalty, poor customer service and unethical business practices – yet fail to do anything about it? Well, no more! Record numbers of switches in the UK last year suggest it's easier than ever to make the change, so don't be left behind. Take control of your bills today – the advice below is a good place to start.
Before you switch
Switching might seem daunting, but it doesn't have to be. Work out how much you currently pay, what kind of tariff you'd like, and whether you'll incur a fee if you exit your current contract without notice. Think about what else is important to you in a supplier – loyalty rewards, service, complaint handling, a sustainable business model. Once you're armed with all this information, you can begin searching for the best alternative for you.
Comparing suppliers
This can often seem like the scariest part, but there are a range of excellent websites to help you compare your options. If you'd like to be guided through the process, an Ofgem-accredited comparison service such as uSwitch is a safe way to go – and it's free and impartial too! If you want to read up on all of your potential considerations before starting your search, the web is full of places to get great, balanced and detailed guidance. Research shows that the majority of customers could save on what they're paying now, so don't let the range of options put you off doing a thorough investigation!
Decide what's important to you
We all worry about energy bills, but more and more of us are beginning to care about the sustainability and environmentally friendliness of our supplier's business model too. Great value companies like Alinta Energy now have a range of well-thought out measures in place for ensuring their contribution to a healthier earth – and with the effects of climate change so well documented, there's no excuse to settle for less. Do your research and make the switch not only for yourself, but for the good of the planet! It's one of the easiest ways to make a difference.