A guide to investing in Bolton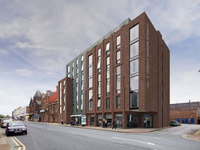 A lot of investment is being made in the area of Greater Manchester and this is helping Bolton to grow.
Manchester airport deals with a huge amount of passengers every year and it is one of the largest employers in the area with around 19,000 people being employed there.
The property market in Bolton is improving and although property prices are lower than the average price they have increased by 6.4% in the past year.
Employment is on the increase, with the number of unemployed being lower than they were before the recession. Youth employment is on the rise as a result of apprenticeships and with large retailers offering opportunities for the young.
In the last ten years, the population of the area has grown by 6% to 276,800 and there has been an increase in the number of children which shows there is a growing family demographic. This has lead to a number of opportunities for property investment in Bolton.
Employment and the Economy
Businesses are being lured to Bolton for many reasons and a new super-fast broadband scheme is helping the situation. Bolton still has its traditional industries such as paper manufacturing, textile and transport, however, there has been an increase in the number of technology businesses.
Bolton has an innovation zone which is at the centre of Bolton and it consists of important public sector developments such as the Bolton Outdoor Market and the new Cultural Quarter. There will be around 4,000 new jobs created eventually and £300 million private sector investment. Therefore, investing in property in Bolton is perfect especially if you are looking to add a commuter belt property to your portfolio.
Investment
There are three large projects underway in Bolton with the investment totalling around £175 million. There are plans in place for a new Bolton Station Interchange which links Bolton Rail station and the main bus station and they're will be a Grade A office block built facing onto Great Moor Street.
There is another development costing around £120 million which is known as Church Wharf and it will consist of modern and stylish architecture and open spaces. This scheme also includes a new business quarter with office space, apartments and townhouses. There will be a leisure quarter containing a hotel, cinema and retail units.
Getting Around
Bolton is located 20 miles from Manchester Airport which flies to more than 190 destinations across the world. Bolton is served by the West Coast Mainline which is part of the Manchester Loop but there are many other services available. A shuttle bus operated throughout the city at no cost which runs every ten minutes during peak times, travelling by road, Bolton can be accessed by the M6, M60 and M61 motorways.
Learning
There are almost 100 schools in Bolton, with 18 secondary schools, 43 colleges and 1 university. The Bolton School is one of the more notable schools that comes with an excellent Ofsted rating. From a further education perspective, Bolton Sixth form College is one of the best performers in the North West with superb pass rates in a number of subjects. The University of Bolton has around 14,000 students and Bolton One is a newly built campus that cost £31 million and houses a sports complex and research facilities.
Shopping and Leisure
Bolton has a reputation as one of the best shopping districts in the area. The streets are pedestrianised and there are many high street stores available. The famous Beales department store has been in the town since 1829 and can be found on Deansgate.
Bolton has a very famous football team in Bolton Wanderers Football Club and so Football is a huge part of the community.
There are many parks in Bolton such as Jumbles Country Park reservoir and Moses Gate parks which is popular with dog walkers and runners.
For more information about property investments in Bolton, speak to the property investment team at Hopwood House.