Top five restaurants in Las Vegas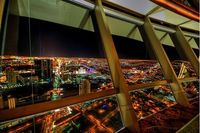 Las Vegas is known as the crown jewel in gambling - the city where luck is a mysterious mistress which can turn a poor man into a billionaire and vice versa. It is a city which thrives on excess and extravagance and this spills into its culinary habits. Yes, the restaurants in Las Vegas are all but ordinary. The best of the best are reserved for people who enjoy luxury as well as good cuisine, though even regular folk can visit and have a great meal if they make reservations in advance. Oh and since you are in Vegas, make sure to check out our recommendations for the casinos there are http://www.xnetentcasinos.com - you will need some guidance where to start from.
Every list is subjective however our top 5 picks have been consistent over the years to provide some of the best service, ambient and thoroughly delicious food. Let's have a look at them:
Top of the World - Stratosphere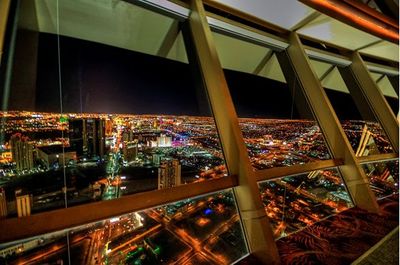 As the name suggests, you are in for a real treat when visiting this splendid and very unconventional restaurant in the Stratosphere Hotel (no pun intended). Set on the highest floor, nearly 800 feet above Las Vegas, you will be greeted with not only a one of a kind look but with excellent food to boot.
Thanks to its 80 minute rotation, as you are served the delicious 4 course meals, with an added excellence of the North Coast Cabernet Sauvignon, you will gaze in wonder and snap pictures that will mark a very special moment in your life.
Bacchanal Buffet - Caesars Palace
Offering a mix of the finest world cuisines, including Chinese, French, Italian, Japanese, Mexican, Asian and of course American, the Bacchanal Buffet at Caesars Palace is a restaurant like no other. It is a massive 25,000 square foot space that is dedicated to the grand art that is food, with 0 different mini-kitchens spaced out to showcase the food that you can order and savor while within its walls. As we said, it is a real treat for the gourmand's eye so if you are weak on tasting every flavor, be prepared to spend some quality time with the table.
Gordon Ramsey Steak - Paris Las Vegas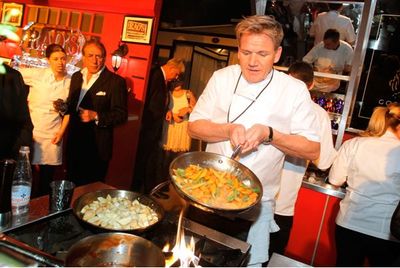 When he's not yelling at young and prospective Chefs on TV, Gordon Ramsey is best known for his great skills as a chef and one of the finest chains of restaurants in the world. His Steak restaurant at the Paris Las Vegas is a cozy and very comfortable place where you can savor some of the recipes which made Ramsey famous including the beef Wellington and British ale onion soup.
Using the inescapable European design and English motifs, it is a restaurant that is unique and yet recognizable at the same time.
Picasso - Bellagio
If you prefer the rich flavors of the Mediterranean and French Cuisine, you might find yourself drawn to Bellagio's Picasso restaurant. The place pays homage to the famous painter by having some of this exclusive art work (some inspired pieces still) and it has the sort of charm that most high brow and general populace can both enjoy. The menus change seasonally, kind of like the weather in good old France, with excellent dishes like the Maine lobster salad, center-cut sautéed swordfish or roosted mil-fed veal chop and potato gratin. Sublime if you are in for some more peculiar taste and atmosphere.
Twist - Mandarin Oriental
Thanks to its Chef's fame (Three Michelin Star Chef Cagnaire) the Twist restaurant located at the 23 floor at Mandarin Oriental Las Vegas, has its focus entirely on food. While certainly pleasant and furnished, it is by no means extravagant as the other picks on this list. However, it is the food that makes it sublime and with recipes from French and French Nuevo, you will experience dishes that will make you beg for more.