Popular cities that you need to visit in Florida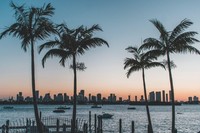 Whether you're traveling cross country through the US, you're on a business trip, or you're simply stuck in Florida, there are plenty of ways to enjoy your stay! Home to sandy beaches and Disney World and birthplace of Bob Ross, Jim Morrison, and key lime pie, the state of Florida has many things to offer. It has everything from palm trees to delectable southern cuisine, to weird and wacky experiences.
If you find yourself traveling through this sunny state and want to see more than Jacksonville, Tampa, or Orlando, then you've come to the right place! Follow this guide if you want to make the most out of your trip, and discover some hidden Floridian gems. Here are some of the most popular cities to visit in Florida so that you don't miss a thing! Experience a different side of Florida through these underrated and charming towns and cities!
Miami
When talking about places to visit in Florida, no list would be complete without mentioning Miami. This vibrant and iconic city is one of the most visited places in the world and for good reason. From its beautiful, sandy beaches and jet skiing to its upscale shopping centers, this city caters to those with expensive tastes.
Miami is famous for being the center of all things nightlife, so if you're a fan of partying into the early hours of the morning, then this town's for you! If you're not into the expensive parties, there are a few cultural gems like the Holocaust memorial museum that is worth a look. Hollywood is just a stone's throw away, so you can take your chances to catch a glimpse of a celebrity on your next trip to the south of Florida!
Kissimmee
If you're passing through in or around central Florida, it would be a shame to not stop by the chill and serene city of Kissimmee. Its location and proximity to famous attractions in Florida make Kissimmee a great pitstop when traveling through the state. If you want to be able to check out attractions like Disney World and still be able to get some peace and quiet, then this town is for you! Because of its location, it's also easy to find family or 2 bedroom suites in Kissimmee almost any time of year! While you're in the area, check out some of the local alligator farms or fishing attractions that this hidden Floridian gem has to offer!
Sarasota
The next place on the 'Must visit when in Florida' list is the west-coast city of Sarasota. This small, quaint city south of Tampa, boasts a rich arts and culture scene with many activities and attractions. From museums to art centers, to various craft shows and festivals there's plenty to see. If you're a fan of performance arts like ballet, opera, or the circus, Sarasota's yearly repertoire is bound to not disappoint. If you prefer a walk on the wild side, the city has plenty of natural beauty to take in. From the botanical gardens to the Lido Beach, to one of Florida's largest and oldest state parks, the Myakka River State Park. If you're going down south of Florida, be sure to make a stop at this cultural hub!
St. Petersburg
If you're a fan of the sunny weather that Florida is most famous for, then you'll love St. Petersburg! This popular tourist boasts the world record for the longest, consecutive days of sunshine per year! Not only is this trendy Tampa Bay town popular for its lovely weather but also as a getaway for students and artists alike. St. Petersburg, along with many other Floridian towns, is a popular spring break destination. The city today has a rich modern art scene which can be seen from all the beautiful street art murals, galleries, and museums. Check out the famous Salvador Dali exhibit at the museum dedicated to him while you explore and get more in touch with your creative side!
Naples
The romantic City of Naples looking out on the Gulf of Mexico is all about luxury and relaxation. This Southwest city is known for its finer things like high-end shopping, gourmet restaurants, and golf courses. But there's more to Naples than that! Nature lovers can take full advantage of this beautiful town by visiting the Naples Zoo or the many botanical gardens or parks. The gorgeous beaches are perfect for a romantic getaway or to get some well-deserved rest and relaxation. Don't forget to check out some of the unique local attractions like dolphin, manatee, or shelling tours! If you're traveling Southeast of the state, don't forget to stop by this picturesque getaway!
St. Augustine
If you find yourself on the Northeast coast of the state, then be sure to check out the historical city of St. Augustine! St. Augustine has a deep and rich history and has the oldest continuous European settlement claim, giving it the popular nickname the Ancient City! Witness the Spanish influences in the unique architecture and cuisine of the area, and experience a new kind of Florida! Check out the many local museums, landmarks, and monuments to learn about the town's interesting origins and history. If you're into motorcycles, you can plan out your biking route and join others on one of the top motorcycle routes in the US!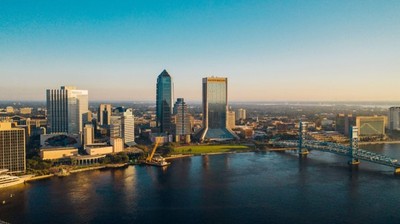 So there you have it! Now when you find yourself traveling around Florida, you'll know exactly where to stop and why! The sunny state has plenty of things to offer aside from its biggest cities, starting with the elite and party-centric city of Miami. Mingle with the upper echelon while you drink a cocktail on the beach! If you're looking to experience the hustle and bustle, but don't want to be directly in it, then visit Kissimmee. This town in the center of Florida has everything you need from Disney World to alligator farms!
If you're stuck and looking for arts and culture, then look no further than Sarasota and St. Petersburg! Flirt with the beauty and charm of Western Florida in Naples, with its beautiful sandy beaches and delectable food. Take in the rich history and heritage of St. Augustine through its unique architecture and food on your next motorcycle route! Experience the real Florida and all it has to offer from these exciting, charming, and gorgeous cities!