10 top tips for booking a cheap holiday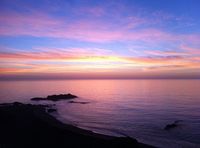 Here are a few of our top money-saving tips to better help you pick out a cheap holiday in 2016.
1. Get In Early
Once flights and holiday deals are released, especially online, they can be snapped up pretty quick so make sure you get in their early.
2. …Or Go Last Minute
On the flip-side of getting in their early to pick a good deal, you can always try and hang on as long as possible in order to hopefully pick up a last minute deal. Hotels and flights often drop in price nearing the departure and arrival dates in order to sell them off and fill up the seats and rooms.
3. Go Compare
Don't just settle for the first deal you find, make sure that you check out the competitors and other operators to see if they can offer you the same for less.
4. Get Notified
Make sure you're signed up to certain sites who'll email you when their deals go live and regularly check the sites and social networks that make the announcements.
5. Picking The Right Date
Unsurprisingly the nearer to the summer months you get the higher the prices get. This is mostly due to the summer holidays and the kids having time off from school, so it's the ideal time to get away with the family. With this in mind you may want to pick a better time to get away if at all possible.
6. We're All Going On A Summer Holiday
If you have no other option that to go away in the summer holidays, then you should opt for the middle weeks as it will help save you a few pounds rather than picking the beginning or end weeks of the half-term break.
7. A Seasonal Break?
If you're thinking about getting away next Christmas or New Year you may want to get planning right now. It might seem like a long way off but the quicker you get things sorted the cheaper it'll be.
8. Go Inclusive
Even though many people are put off by the higher costs involved in booking an all-inclusive holiday or break it can save you a lot of money in the long run, especially if you're taking the whole family along with you. The new Alpharooms all-inclusive generator will certainly help you with this, check it out below.
9. Organise Your Trips
Think about where you want to go when you get to your destination, what sights you'd like to see and what activities you'd like to get involved in. Then before you jet off check out their sites and other online others to see if there are any discounts or vouchers you can take advantage of.
10. Online Offers & Discounts
Take advantage of sales put on by online sites as they often tend to be cheaper than their high street counterparts. European destinations are always popular, so you will often find deals on Mediterranean escapes, such as one of the Greek islands, or cheaper offers to Gran Canaria located just west of Morrocco.