Budget Travel: 6 tips for the frugal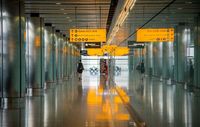 Travelling is always a lot of fun, especially when you get to see somewhere new. Unfortunately, it can also be very expensive. If you need to be frugal, you can still explore new places and travel to your heart's content. You just need to make sure that you do it on a budget. Here are 6 top tips to help you do that.
Time Your Bookings
Think about when you book, in order to get better deals. If you book very far in advance, you can take advantage of early bird offers. If you book at the last minute, you can also get discounts on spaces that need to be filled. However, be aware that these techniques may not work at peak tourist times. These slots are so popular that the price may not come down at all. Book to travel outside of peak season for lower prices.
Always Compare Prices
Don't just book on the first website you see. Hotels, flights, and even activities can often be booked at different prices on different sites. Use comparison sites to check that you are paying the least possible. You may also be better off if you browse in incognito mode so that the travel sites don't know you have been looking around when you book. They may raise prices for frequent site visitors!
Don't Take Luggage
If you are heading out just for a weekend, do you really need a whole suitcase? Pack light, and fit as much as possible into your hand luggage. As you are permitted to take a large rucksack, or even two, on most airlines, you should be able to manage this. Taking hand luggage only means that you do not need to pay baggage check-in fees. It's also an excellent way to avoid carrying heavy suitcases around an unfamiliar place.
Look for Guides
When you arrive at your new destination, look out for holiday guides and brochures in places like hotels and tourist information centres. These often contain discount coupons for some of the main attractions in town. If you have one of these discount books on hand, you can get around many of the big sights for a lower price. You may also be able to find discounts on food and drink for later. Take advantage of these to see everything you wanted without breaking the budget.
Head Downtown
Finding that the prices for the place you want to visit are just too steep? Broaden your search a little. Staying in the centre of town may be convenient, but most tourist destinations will have good public transport. Look it up, and you will be able to find out the price for a week-long ticket in most places that you can book in advance. Find a hotel in the downtown area or even further afield which won't be as pricey as those in the city centre. You will most likely find that you can make a saving even when taking transport costs into account.
Travelling on a budget is easy so long as you are willing to make a few compromises. Your experiences are what counts, so shop around and get the best deals possible to go and have those experiences.