A nation of recyclers: 95% of Brits recycle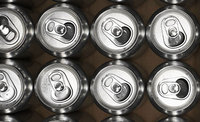 It's a familiar sight – a multitude of bins, bags and crates lined up outside our homes. Indeed, new research from Mintel confirms the nation's "waste not, want not" mentality as today just 5% of Brits say their households do not recycle.
But while Britain is a nation of recyclers, Mintel's research finds there is definite room for improvement among UK households. Indeed, research looking into household recycling reveals the worst recycling offenders are the young, with the number of Brits who say their household does not recycle peaking amongst those aged 20-24 (9%). By contrast, the most enthusiastic recyclers are aged 55 and over, with just 2% of more mature Brits saying their household does not recycle.
By region, recycling rates vary greatly. While the Wombles were the forerunners of recycling in Wimbledon, today, those living in Inner & Greater London are the least likely to recycle: some 7% say their households do not recycle, together with those living in the North East (7%) and West Midlands (6%). Meanwhile, residents of Wales boast the greenest credentials, with just 2% of households not recycling.
Whilst the majority of Brits are recyclers (95%) some three in 10 (31%) admit they do not recycle as much as they should, a sentiment which is particularly strong among 16-24 year olds (46%). It seems that busy lifestyles may be influencing willingness to recycle, as one in five (21%) Brits claim they do not have the additional time to recycle more than they already do. This figure rises to 31% of 25-34 year olds. Meanwhile, spending a few extra pennies is not an issue for an enthusiastic one in three (28%) Brits who would be prepared to pay a little more for products that come in recyclable packaging.
Overall, the value of the UK recycling market reached £9,775 million in the 2014/2015 financial year, representing a 1% increase on the previous year. The rise in value has been slowing pace in each of the last five years, however, from a high of 4% in 2010/11.
Ambreen Ahmad, Research Analyst at Mintel, said: "The UK is increasingly moving away from a throwaway society to a 'circular economy' that recognises the importance of preventing, reusing and recycling waste. Despite high recycling participation rates, there are considerable differences from region to region. Varying household recycling rates mean that local authorities will need to find innovative ways to encourage recycling. We are experiencing a slowdown in the growth of the recycling market as a result of the fact that while Brits are keen recyclers, they still need to recycle more of their rubbish."
Today, the number one method of recycling is kerbside collection (including food and garden waste that can be recycled), some seven in 10 (69%) Brits making use of this service. Kerbside collection peaks in Wales (85%), whilst it is least popular in East Midlands (62%). Household waste recycling centres, or sections at the local tip (45%) and recycling banks/bring sites (34%) make up Britain's top three most popular recycling methods.
"The popularity of kerbside collection is positive for municipal recycling targets, as the greatest proportion of respondents recycle through kerbside collections of the type delivered by local authorities. Councils can positively reinforce this trend by promoting local recycling and ensuring wide provision for householders to recycle a variety of materials. This, in turn, will help local authorities achieve EU targets requiring recycling of 50% of household waste by 2020." Ambreen comments.
In terms of satisfaction towards the recycling process, just one quarter (25%) of Britain's recyclers say they are satisfied with the feedback they receive as to what happens to the materials once they have been recycled. Cynicism is high, in fact, as many as three in 10 (29%) Brits think recycling material ends up in landfills.
Meanwhile, reliability of collection (72%) ranks highest in terms of consumer satisfaction, but less than two thirds (63%) of Brits are satisfied with how clean the street is left after the collection.
Finally, confusion is clearly an issue amongst the nation's households, as one quarter (24%) of Brits put rubbish in the recycling bin even if they are not sure that it can be recycled. And two thirds (64%) of Brits mainly put rubbish in the waste when they are unsure if rubbish can be recycled. Meanwhile, one in five (18%) Brits is unsure of the kerbside collection days for their recycling. Overall, 51% of consumers agree that they know about the impact of recycling on their local area.
"It is clear that many Brits find the recycling process confusing. More education is needed in terms of what can and cannot be recycled. Confusion could well be leading to contaminated recycling together with wasted recycling opportunities." concludes Ambreen.