Classic car investments ripe for rogue traders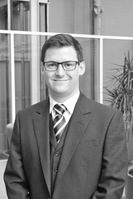 In May 2014, with the government planning to relax pensions rules, the then Pensions Minister Steve Webb was much quoted when he suggested that it was not for the government to concern themselves if individuals chose to use their pensions savings to buy a Lamborghini.
Two years on and with interest rates stuck below 1% and the stock market wallowing in Brexit fear doldrums, new research by insurance specialists Footman James has highlighted the rise in investors considering classic cars as a potential investment.
But David Stedman, a solicitor in national law firm Clarke Willmott LLP, who specializes in litigation in relation to classic cars has been quick to flag the many issues that can arise if people make ill- informed investments.
"The Footman James research suggests that 1 in 5 people are considering investing in classic vehicles in place of more traditional asset classes. I have acted on all too many occasions in cases when recent retirees, having decided to use their pension lump sum to purchase a classic as an investment, have ended up with a car worth a fraction of what they paid or, even worse, a car that they do not even have title to with the rogue trader disappearing over the horizon," commented Stedman.

"In perhaps one of the best known such cases on which I assisted, Gray v Smith 2013, a rogue trader was paid many millions of pounds by an investor to build up a collection of classic cars including a McLaren F1. The actual ownership of the F1 was just one of the issues in the case. Although the values involved in this particular case were extreme, the case highlights the importance for the amateur investor to obtain legal advice from the outset and the need to be wary of provenance, misrepresentation, and title."