86% of Brits have suffered from a gastrointestinal problem in the past year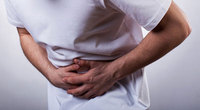 Bloating, indigestion and heartburn – when it comes to tummy troubles it seems that the vast majority of UK consumers experience these ailments as new research from Mintel reveals that as many as 86% of all British adults have suffered some form of gastrointestinal (GI) problem or ailment in the last year.
But when it comes to what is causing the problem, it seems it's rarely an intolerance or virus. Stress is seen as the most likely factor contributing towards experience of GI problems, with some 30% of adults who have experienced GI issues in the last 12 months attributing them to stress. The next most likely culprit is poor diet (26%), followed by lack of sleep (17%). Meanwhile, alcohol consumption (14%) and viruses (14%) make up the remaining top five factors.
While GI problems are a common occurrence across the country, it seems that the nation's women are suffering the brunt of them. Overall, almost nine in 10 (88%) women have experienced some kind of GI ailment in the last year compared to 83% of men.
Overall the nation's top three tummy issues include: wind, bloating or flatulence (62%), followed by indigestion (53%) and diarrhoea (50%).
Jack Duckett, Senior Consumer Lifestyles Analyst at Mintel, said: "A high proportion of consumers experience gastrointestinal issues and the spike in stomach ailments amongst women can be partly attributed to their experience of menstrual cycle-related symptoms. However, it is also linked to women largely remaining the main care providers for children, with the increased exposure to children consequently rendering women more susceptible to germs they may be carrying."
While so many Brits are GI sufferers, for some the cure remains a mystery. Over one third (38%) of those who experience GI problems or buy GI remedies say they don't always know which GI remedy to use for the problem they are experiencing.
Many are also reluctant to open the medicine cabinet. Indeed, despite the high proportion of adults indicating that they experience GI ailments, just one third (32%) buy GI remedies. Alternatively, 45% of those who have experienced GI problems in the last 12 months say they've tended to try a natural approach to treating GI problems first, for instance by drinking ginger tea. By contrast, one third (34%) say they tend to reach for an over-the-counter or prescription remedy.
However, Mintel research indicates that a large proportion of the population forego treatments altogether. Two in five (40%) Brits say that when experiencing wind, bloating or flatulence, they do nothing and let it run its course naturally, while one quarter (27%) do the same when experiencing diarrhoea.
"With a number of people experiencing gastrointestinal ailments indicating that they do not treat their symptoms, there remain opportunities for brands to encourage usage. Focusing messaging on being prepared could help drive usage in the category, with brands using campaigns to show how having remedies in the home can make it easier to treat GI ailments as soon as they strike, helping to reduce any impact on busy schedules." Jack comments.
But when it comes to preventing tummy troubles, for some it seems they adopt the mantra 'you are what you eat'. Of those who have experienced GI problems in the last 12 months, 43% say they know what foods to avoid to prevent GI problems, while 37% say they put a lot of effort into their diet to prevent GI issues. However many GI sufferers are still uncertain, over half (57%) say they are unsure whether their diet is the source of their problems.
Meanwhile, exercise is also a popular method of controlling these issues, some 52% of those who have experienced gastrointestinal issues believe that exercise can help to alleviate GI symptoms or problems.
"As people have become increasingly conscious of what they eat, an opportunity has arisen for GI health brands to blur the lines between diet and GI remedies. This could see brands take inspiration from the vitamins category, where brands facing the same challenge have introduced powdered supplements designed to sprinkle on food or drink to bolster their natural health properties. Brands can also explore consumer demand for more natural remedies; borrowing popular ingredients from the beauty and personal care market, such as activated charcoal, which is already used medically in the emergency treatment of certain types of poison." Jack concludes.
Gastrointestinal problems include wind, bloating, flatulence, indigestion, diarrhoea, heartburn, acid reflux, stomach ulcers, stress or nervous stomach, constipation, stomach cramps, IBS, vomiting, motion sickness of nausea, or stomach irritation from lactose intolerance, gluten intolerance, or other food sensitivity.