Martin Kemp, Dannii Minogue and Amber Riley to join Gary Barlow on BBC One's Let It Shine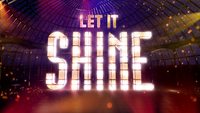 BBC One has announced that Martin Kemp, Dannii Minogue and Amber Riley are to join Gary Barlow as judges on the brand new BBC One Saturday night entertainment show Let It Shine.
Over eight weeks of competition, Let It Shine will be putting talented individuals through their paces, to create a band who will join the cast of a brand new stage show featuring the music of Take That.
Gary Barlow, Dannii Minogue and Martin Kemp are confirmed today as permanent judges who will be looking for a band that exudes the charisma, showmanship and stage presence that the band has become so famous for.
Let It Shine will have three stages of competition. The musical theatre star Amber Riley, who rose to fame as Mercedes Jones in Glee, joins the first stage of the competition to give her expert opinion to the budding stars.
Further announcements about stages two and three of the competition will be made in due course.
Graham Norton and Mel Giedroyc have previously been announced as co-hosts of the series.
Gary Barlow says: "Dannii, Martin and Amber all bring so much to this panel with the breadth of experience in music, acting, stage and TV. I can't wait to get started - it's going to be epic!"
Singer, actress and global talent show judge Dannii Minogue says: "I'm so excited to be returning to the UK and joining the judging panel of Let It Shine. To be a performer you must have a burning desire to perform, then you train at all the skills you need to shine. This show gives everyone that chance. I can't wait!"
Actor, musician and Spandau Ballet star Martin Kemp says: "I'm so thrilled to be a part of the BBC's Let It Shine and taking on a role where I will be able to pass on a little of my 45 years' worth of experience, in music, television and film, to young people just starting out on their journey!
"It's a chance to find not just the most talented, but also those who have that something extra special called charisma, that literally will 'shine' from the stage. I won't just be judging, but trying to give a constructive thought that will help them towards winning that incredible final prize!"
Amber Riley says: "One of the unique things about Glee was the covers of popular songs. They became the soundtrack to people's lives, as well as the characters on the show. I am so excited to see what the UK talent has to offer and share some of my experience on the stage to help them reach their full potential. I'm not just looking for the biggest voices or the biggest personalities, but those who have what it takes to make it on TV and on stage."
The series is commissioned by Charlotte Moore, BBC Director of Content and BBC Entertainment Commissioning.
Kate Phillips, Controller Entertainment Commissioning says: "Who better than Gary, Martin, Dannii and Amber with their wealth of experience as performers to be our judging panel on Let It Shine."