Christmas shopping is as pressurised as running a marathon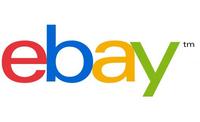 eBay, the online marketplace, has conducted a study into the emotional intensity of Christmas shopping; looking at the attitudes and pressures of both online and offline experiences. In partnership with emotion tech company Lightwave, real time data analytics gathered from state-of-the-art wearable devices and qualitative research offer a never-before-seen glimpse into the emotional rollercoaster of the annual shopping custom.
Giving has become thoughtless:
With only six weeks to Christmas, most Brits will focus on the functional elements of shopping, falling to pressures and fears of being left empty-handed on December 25th. While 'being thoughtful' is the single most important factor in giving for Brits, an astounding 70% of shoppers still feel like they settle when purchasing items for loved ones. The thought behind the gift is often lost as giving becomes more transactional than ever before.
The wall of disenchantment:
Using medical grade technology, eBay investigated shoppers' physiological responses to a 60-minute experience; including heart rate, electro-dermal activity, blood rate, skin temperature and pulse.
60% hit festive shopping fatigue at only 32 minutes in; the 'wall of disenchantment' where engagement and interest levels drop and never recover. This browsing burnout was the precise moment when most lost interest in the task.
The study also highlights the very real physiological pressure that Christmas shopping places on us all. Heart rates increased by 33% during the experiment which is on par with taking part in a marathon. An astonishing 88% even experienced tachycardia - where the heart races at over 100 bpm – a parallel reaction to a kickboxing class.
Participants revealed additional pressures of online and physical shopping at Christmas:
Over 45s feel the pressure more than any other age group with 88% noting that Christmas shopping is an extremely intense experience
Women find the annual activity more pressurised than their male counterparts (67% females vs. 56% males)
70% of self-identified planners still felt more pressure than impulsive and freestyle customers
High Intensity Interval Shopping (HIIS):
So what can we do to make this annual custom less pressurised? It seems Brits should take inspiration from their gym routine and embrace High Intensity Interval Shopping (HIIS).
"The study shows that short bursts of shopping can make you less stressed and potentially more thoughtful in your buying habits this Christmas. Bite size browsing, such as taking 10 minutes to shop via mobile on commute or purchasing single items during a lunch break can decrease stress and promote more mindful shopping," commented Retail Director at eBay, Rhian Bartlett.
To promote thoughtful giving this Christmas, eBay has announced The Ultimate 'do good, feel good' Shop; launching in time for Giving Tuesday (29th November). Falling straight after Cyber Monday, Giving Tuesday is the international day to do 'good stuff' for charity. The shop on ebay.co.uk will feature over 150 items from big name brands and famous faces. Percentage of sales from every item will go towards selected charities within the eBay for Charity programme.
To combat the seasonal stress, eBay will also bring the store to life in a physical space in Central London. The innovative destination will allow visitors to browse an edit of items available on ebay.co.uk/giving in an experience like no other. Bio-analytics built into the shopping experience will enable guests to see instantly what they emotionally resonated with the most and unwrap what it means to give the perfect gift this Christmas.
Visit ebay.co.uk/giving
#DoGoodFeelGood