Should I get a mortgage adviser?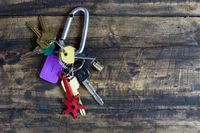 Getting a mortgage is one of the biggest financial decisions that you'll make, so it is crucial that you get it right. As there are a lot of lenders offering different deals on the market, it can be quite overwhelming, so it is often wise to speak to a mortgage adviser. Of course, not everyone chooses to use an adviser, so we've put together a guide about them to help you decide whether you need one or not.
Why use an adviser?
Mortgage advisers are completely qualified to give you mortgage advice, whereas you might not get that guarantee if you ring up a lender's call centre. Independent advisers are on your side, and their main goal is to look for the best deal for you, so you'll get unbiased advice.
Who can benefit from using an adviser?
Absolutely anyone that is getting a mortgage can benefit from the services an adviser can provide. It can be particularly helpful if you rely on irregular freelance earnings, you are raising a mortgage on a second property to pay the deposit on the first, or you need a bridging loan, but they will help anyone that needs it.
What are the advantages?
Mortgage advisers know the market very well and are up to speed with the latest deals, so they will know exactly where to look to find something suitable for you. They are aware of lenders that are comfortable with unusual standards and will act as your advocate with all mortgage lenders, making the whole process a lot less stressful. They can also get very good deals, sometimes better than if you just went directly to the lender yourself.
What are some things to look out for?
Some mortgage advisers are tied to specific lenders, so they will only recommend their mortgages. Others recommend from a limited selection of lenders, sometimes claiming to be "whole market brokers." To avoid these sorts of advisers and find a trustworthy, independent broker, rely on a professional like Mortgage Solutions.
Other things to look out for are missed deals, as some lenders do not offer mortgages through brokers, like HSBC and FirstDirect; advisers that charge fees to you, and instead opt for one that charges the mortgage companies; and the offer of contents and building insurance.
So, what should I do?
Research mortgages so you understand the types and the differences between each so that you can get a feel of what would be best for you. Have a look at online comparison tables to get an idea of how much you can borrow with the deposit you have, and maybe contact your bank to get a quote. Then go to a fee-free mortgage adviser and ask what they recommend. If you've found a good deal, they may be able to improve on it or use it as a basis to explore the market further for you. If not, you haven't lost anything at all.