Finding the best Bitcoin trading sites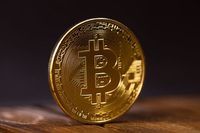 If you're looking for a new website to use to trade BitCoins; it can be difficult to know where to start your search. There aren't too many comparison sites that allow you to search through multiple websites at once but there are other ways to identify a reliable, trustworthy site.
Conduct a Search
Typing in the words 'BitCoin Exchange' into Google generates thousands of results and going through each and every one would take a lifetime. Smart searching is essential to streamline your results; if you were to add in focused keywords to find an exchange that suits your needs, you will see the number of results decrease to more manageable levels.
Assessing the Results
Once you have a few sites shortlisted as potentially suitable for your BitCoin trading needs; you'll need to assess them in terms of their quality and trustworthiness. Looking at how trustworthy a site is can be difficult without accessing it first; but the Web of Trust add on is free to download and provides a rating for every website you try to access.
Seek User Feedback
Your list should now be much shorter, thanks to Web of Trust, but you'll still need to find genuine feedback from users. The websites you are considering should all have a reviews, or feedback, section which will be full of customer reviews. Be wary, if all the feedback is overtly positive; the website is probably trying to hide something – honest trading sites publish all their feedback.
Trial the Sites
Many trading sites offer new users a free trial period to allow you to get to grips with their interface, rules and regulations. Testing the sites out for yourself is the only real way to know if the system is suitable for you.
Decision Made
There you have it; a few simple steps to finding the ideal BitCoin trading site for your needs. From a smart search to a trial period in no time at all.