6 ways websites are becoming more interactive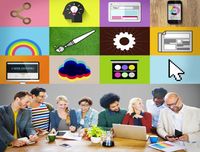 Most business owners are realizing the advantages of having a website and are slowly building their online presence. Setting up a website may be a simple task to some, but the biggest challenge is creating a loyal following. How do you ensure that you have repeat customers? You have to ensure that your website stands out from the competitors through overall appearance and interactivity. The following are ways savvy businesses are making their sites more engaging. If you are looking to enhance your website this is what you should do!
1. Add Social Media Widgets
Various social media platforms provide a cost-effective channel to market and popularize brands. You can add a Facebook share or like button and reach out to thousands of potential customers. A Twitter widget is another smart addition that shows your firm's tweets in real-time. You can also create Pinterest or Instagram account for your business and share your product images with your customers. If potential customers must sign in before purchasing a product from you, consider adding plugins that allow them to use accounts such as Google, Facebook or Yahoo. This approach saves time and is convenient to most users.
2. Use Freebies and Incentives
People love free things, and you can use this approach to attract high traffic. Think about a free eBook, tips or discounted products for a limited period. You can also reward customers that refer friends to your site. A random giveaway for example to the tenth or hundredth customer will also attract many customers. Create a system where you reward your loyal customers after several purchases. You can carry out public draws to determine the winners if you to decide to run a contest.
3. Premium Content
If you post regular blog posts, maybe once or twice in a month, your clients will always be on the lookout for your products. You can use blog posts, videos, and podcasts to keep your customers engaged. Send new posts to your subscribers through email and encourage them to share. You can even send a teaser of your blog post or video and observe how the customers will react. Send a regular newsletter to update subscribers on new information and remember to include links back to your website. You can add a 'search' button that allows customers to browse through your previous posts and get solutions.
4. Invest in Customer Care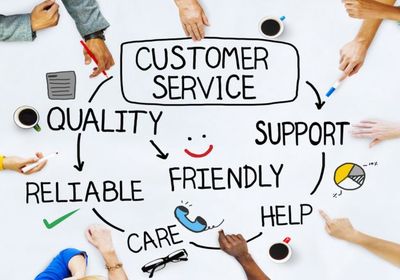 Ensure that you are readily available to respond to customer's queries. You should host your website with a reliable web hosting company, like Free Parking, that ensures that are no downtimes. Potential clients should locate your contact details with ease. Consider inserting your phone number or email address as a footer or header of your website. Such arrangement makes it easy for customers to contact you irrespective of the page they are browsing on your site. Design a simple contact form that requires only basic information from clients. Invest in a live chat program to provide real-time responses. You can use a chat box with computer-generated responses for general queries. You can chat with those customers who have personal queries that require human interaction.
5. Allow Users to Generate Content
Firsthand information from clients will boost the reputation and credibility of your site. Encourage your clients to comment on your posts and give an honest opinion. It is, however, important to moderate comments to ensure that they are ethical and acceptable. You can also use a discussion board or a forum to generate user content. Customers can share ideas on the products use which makes them feel like part of a large family. Such customers will always come back to your site when seeking solutions.
6. Use Polls and Quizzes
People love simple challenges that jog their minds once in a while. A simple poll about using a certain product can attract a lot of customers to your site. Share such polls and quizzes on your social media pages and through your email. You can collect important feedback from such quizzes and use it to make crucial decisions on production and marketing. You can share the results from the polls once it is over.
An interactive website gives visitors a reason to browse through various pages. Visitors eventually convert into customers if you offer solutions to the problems that they face.