The best ways to spend Bitcoin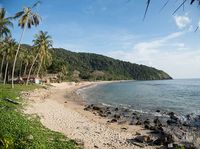 It's fair to say that Bitcoin, and cryptocurrency as a whole, has taken a while to work its way into the public's conscience. First launched back in 2008 by an unknown entity officially referred to as Satoshi Nakamoto, it remains a niche in terms of online spending but its popularity is finally starting to spread.
The world's biggest eWallet, Paypal, is finally starting to take notice of Bitcoin and that is arguably the one endorsement that the virtual currency was waiting for. With a period of nine years having elapsed since its creation, it's widely felt that it will be some time before Bitcoin makes its way onto our high streets, but actually, it's already here.
The nature of the process means the average member of the public won't have Bitcoins rattling around in their pocket and the procedure of payment and acceptance via the bBlockchain is another story, but for now, here are some suggestions for spending cryptocurrency when the future arrives.
Go Away
When Bitcoin first became evident in the travel industry, it was adopted mainly by the niche markets such as private flight charter. As a result, it was wrongly marked in some quarters as a currency that could only be accessed by the more affluent, but that is changing with a number of more affordable package deals being made payable by Bitcoin and other cryptocurrencies.
Alternatively, for those who have even loftier aspirations, Bitcoin even operates in space with Sir Richard Branson's Virgin Galactic service offering payments via the blockchain.
Gaming Options
Bitcoin is a currency that is very heavily encrypted and that's why many of its users prefer to access online purchases via this method as opposed to more vulnerable, fiat money options. This, and other cryptocurrencies, have been popular with the online gaming fraternity for some time. Steam users. for example, can purchase games in the currency using the payment provider BitPay.
Meanwhile, as stated by comparison site Casino UK, casinos accepting Bitcoin and other digital currencies were made legal in Britain as of October 31, 2016, so it's now possible for users to check the best online casino to suit individual needs – for example, many offer a range of different payment methods and welcome bonuses.
Fancy a Pint?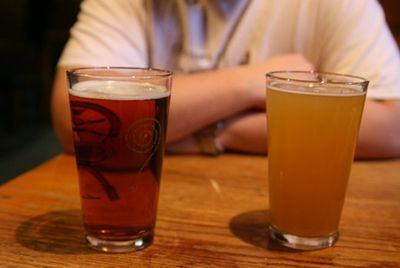 Food and drink comprise a large sector of the leisure industry and restaurants around the UK have started to accept Bitcoin to open out to a further demographic. Eateries such as the Saw Mill Café in Stratford East London are on the cryptocurrency list, which extends beyond the capital and right across the country as a whole.
Pubs are also getting in on the act, with the Haymakers in Cambridge one of a number of pubs and bars in the UK catching on to digital transactions involving the blockchain.
Elsewhere, taxi rides, flowers and Bitcoin gift vouchers can also be purchased. As many different industry sectors look to expand their business to accept Bitcoin, it's highly unlikely that standard currency will ever be phased out by anyone. In the online world, however, there are already advantages for those who choose to pay in this way while out in bricks and mortar industry, it's simply about having more choice and the list of Bitcoin adopters can only expand from this point.