Beginner's survival guide on Forex Trading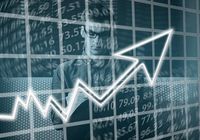 Forex trading is a decentralized global market where all the world's currencies trade. Also known as foreign exchange, FX, and currency trading, forex trading is an ideal investment given its high market liquidity, with an average daily trading volume of above USD 5 trillion. Opportunities abound for forex traders, but there are also significant risks involved - and we should be honest: perfecting the art of trading will take a lot of practice and discipline. To become successful, beginners will benefit from this survival guide that provides a few pointers on what to do and what to avoid in forex trading.
Read, Read, Read
This is the most basic thing beginner forex traders need to do. Before starting to trade with actual funds in the market, one needs to research and get familiar with trading jargon. Read books and articles about the topic. One good reference would be Matthew Driver's book titled An Introduction to Forex Trading - A Guide for Beginners. In his book, Matthew covered various topics, explaining the basic terms and charts used in trading, including forex essentials, analysis of the forex market and trading systems; forex charts, common chart patterns, and advance chart patterns; and time frames, moving averages, indicators, and oscillators.
Open a Demo Account
Before taking the plunge with actual forex trading, beginners will benefit from finding a reputable forex broker that offers free demo accounts. Working with a demo account will allow newbie traders to practice forex trading using virtual money, and also use the broker's client services and customer support so they have a better sense of real world forex trading. Once they are ready to open a real-money trading account, they can take advantage of cash bonuses from brokers like Xtrade that do not require a deposit. Click for more info on how to get the most out of forex deposit bonuses, find rebates and compare reputable brokers.
Prepare a Trading Plan
A trading plan is a tool used to clearly define trading objectives and how to achieve them. Beginners in forex trading will benefit from mentoring by an expert in the field and preparing a trading plan that lists their financial goals, a timeline for achieving these goals, and steps to take in assessing the risks associated with trading. The trading plan should also include methods for optimizing one's entry and exit points (components of a trading strategy intended to minimize investment risks and eliminate the emotion from trade decisions), technical indicators and charts to guide decisions, as well as risk management tools during adverse market conditions.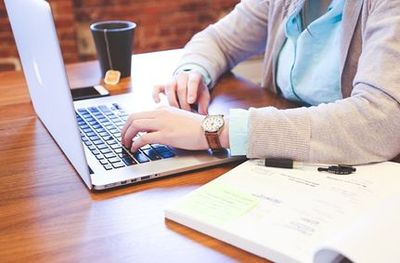 Practice with the Right Technical Indicators
It is recommended for beginners to choose the right technical indicators that they feel most secure to work with. With consistent use, traders gain confidence which helps them to execute the trades profitably. As they gain more experience, traders become more capable of accurately using the indicators to interpret market conditions.
Assess Risk/Reward Ratio
In forex trading, a risk/reward ratio refers to the amount of profit that is expected to be gained on a position, relative to the potential risk in the event of a loss. Knowing this ratio is important for traders, as this helps them effectively manage risk by setting expectations for the outcome of a trade before the entry. The key here is to set a positive ratio for one's trading strategy.
Aside from these pointers, one very practical piece of advice for beginners in forex trading is to not use living money for trading. Traders should have capital outlay that is sufficient enough to cover initial losses that are bound to happening during the early phase of trading.