Warehouse Investment: Making the most of your storage property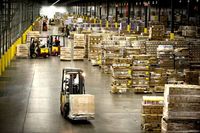 Warehouse investment is a thing and it is quite lucrative, especially as the traditional property market is currently facing uncertainty amidst Brexit. As factories produce, and retailers have the need to stock inventory, storage space will always be in demand.
Warehouse investors need to maximise their properties and make the most of the opportunities available. If you have currently been investing in residential or other commercial properties, you might want to consider avenues in warehousing and storage space. Even global opportunities are not left out as countries like China boast of warehousing as the best real estate investment.
If you already own a warehousing business and you are satisfied with its smooth operation so far, it is possible you are ignoring an opportunity to grow bigger than you are. First of all, how efficient is your warehouse management system?
What is a warehouse management system?
According to research conducted by Intermec, an average UK warehouse loses up to 3,000 hours every year as a result of poor processes. The figure is huge! Sure, warehouses will some hours, but you need not make yours run into such excessive rates. This is where a proper investment in your warehouse comes to fore.
A warehouse management system is a software programme that helps in facilitating the day-to-day operations of a warehouse, including recording, inventory stock keeping, auditing, picking processes and so on.
The WMS is a key part of the supply chain of any manufacturing or wholesale or even retail business. Its main responsibility is to monitor and control the movement and storage of materials or products stored in the warehouse. Every warehouse investor must ensure their manager uses a sophisticated WMS to keep track of daily activities.
Besides a highly functional software system, you will need addition equipment to turn your property into a lucrative space.
1. Make good use of space
Regardless of the size of your building, you can maximise the profit for all it's worth. Every square inch counts. This is the 21st century, gone are the days of ugly, crowded spaces companies used to stuck their goods. Today's warehouse makes good use of white-space, attractively cleaned, ultra-modern rooms.
Consider Amazon's 'chaotic' storage inventory system that shows how much grasp they have of modern warehousing practices. Take advantage of long, spacious aisles for storage purposes. They not only ease sorting and identification, the earn you more income from the extra space.
2. Invest in convenient machines for your staff
Warehousing often involves a lot of package handling. This involves moving materials from one place to the other, batching, and stock keeping. Ensure you use the latest ergonomic equipment to facilitate these processes. If your workers are healthy, they will be happy and this improves productivity.
Ergonomic equipment also reduces costs and contribute to the success of your warehouse in the long run. For instance, the returns on an equipment can be evident in the time it saves a worker to complete a particular stock-keeping task. Faster order processing means excellent customer service and repeat purchase.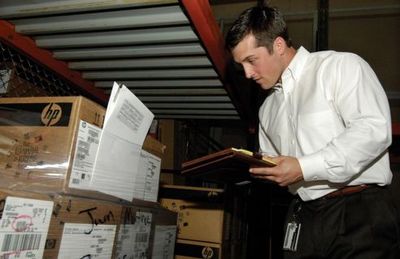 3. Equip our warehouse with the right appliance
Investing in work equipment is good, but it doesn't stop there. Consider appliances like your electrical circuits, fire alarm systems and lighting. You want to ensure that your warehouse is built and fittings installed according to Institute of Engineering and Technology (IET) standards. Are there emergency alarms? Is your warehouse equipped with sustainable appliances?
Having low-voltage lighting can save you hundreds of pounds annually from energy bills. LED shoe box lights like the models at My LED Lighting Guide are valuable for security around warehouse premises. They serve to keep your property safe from intruders.
4. Workspace organisation
Every warehouse must have a structure to guide its processes. The popular 5S structure first adapted in Japan is a favourite among successful warehouses. Every item in the 5S structure facilitate and foster staff contribution to the overall bottom-line:
- Sort
- Stabilize
- Shine
- Standardise
- Sustain
Many manufacturing firms as well as food processing companies have recorded resounding success with the 5S strategy. It would be smart to benchmark it for your own warehouse structure.
As you open your property investment portfolio to new channels, the warehousing sector proves a lucrative opportunity for long-term investors. In the coming years, there is likely to be a growth of storage investors as the traditional property markets heat up.