Could Australia's new budget already be solving its housing market issues?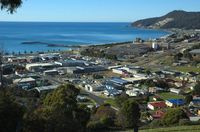 When the Federal Government announced its budget for 2017-18 fiscal year, it included measures to tackle its hot housing market situation. At the time, some economists and first-time buyers expressed mixed feeling about its impact. However, latest reports show that it may be making a positive turn for the industry.
The CEO of Mortgage Choice -an Australian mortgage broker network- John Flavell, said in an interview with CNBC's "Squawk Box", "Of the nine budget measures targeted at addressing the affordability issues in housing, three will drive up buyer demand."
The housing measures in the federal budget included raising capital gains tax discount for affordable-housing investment, providing lower-tax alternatives for first-time house buyers trying to save for a mortgage deposit, and moves aimed at encouraging seniors to downscale their homes.
The past state of the Australian housing market
In the past year, home prices in the Australian property market have been up, causing monetary legislators to take immediate action towards cooling the market and driving up a stagnant economy.
The demographic data for Q3 2016 revealed that the average price of housing in Sydney was 12.2 times higher than the average household income. In Melbourne, the average home price was 9 ½ times more. As a comparative measure, the most expensive market, Hong Kong is 18.1 times more than the average income.
A lot of this was chalked down to the state of the economy and the effect of foreign buyers.
Signs of improvement in the housing market
But in the past few weeks ahead of the budget's release, things have started looking up for home buyers and investors. According to treasurer Scott Morrison, a new report shows that the price of housing in Melbourne and Sydney are cooling. A clear sign that regulatory measures which were adopted recently have already begun to work.
He announced that first-time home buyers would get the assistance they needed to buy a home. In his statement, he also mentioned that the government will expect better value from the university sector from its assisted funding.
A report by CoreLogic, an Australian property researcher showed that Sydney's house prices dropped by 0.04% in April while Melbourne increased by 0.5% (half of its usual rate).
Overall, this is the lowest national month-on-month price increase for capital city homes since December 2015.
According to Time Lawless, the Head of CoreLogic Research, the two hottest housing markets in the country showed signs of cooling down in April. However, he also stated the need for caution in rejoicing after just a month of "soft results".
James Bridgestone, a real estate consultant with Somerfield, a family neighbourhood estate in Melbourne said the news was a welcome one for home buyers in the area.
"Hopefully, people will have a more optimistic outlook towards acquiring their own homes this year," he said.
In his announcement last week, the treasurer, Mr. Morrison said the government had taken a particular interest in the apartment market which had started to turn. He added that the federal institution was being careful with its regulatory methods by using a scalpel instead of a "chainsaw".
"This is because we know that using a chainsaw approach poses a bigger risk of causing a housing shockwave that would impact the economy negatively for many Australian households," he said.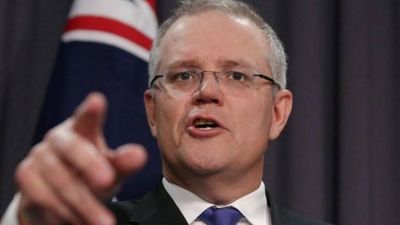 More government measures for first-home buyers
The government is known to be preparing a number of measures geared at improving the affordability of housing through financial corporations. It is also putting in place, a system that would allow first-time home buyers to transfer some pre-tax income into superannuation-type deposit saver account. These accounts will be taxed lightly or provided with government assistance.
Mr Morrison also stated that the new budget would drive up revenue by creating economic growth which would result in increased wages and more work hours for Australians. The government reiterated that the economy was healthy and it would boost budget outlook for the 2018-2019 fiscal year.
In the scheme proposed for first time home buyers, one of the features was that they would be allowed to withdraw money from their superannuation savings for home deposits, as long as they could be returned after the homeowners' financial situations improved.
The property industry backs the new housing initiatives
More good news for first time home buyers. The property industry has agreed to work with the Federal Government to support its affordability housing measures.
In addition to the superannuation-type deposit account, retiring downsizers will be able to add as high as $300,000 into the superannuation if the sell their house before they reach 65 years.
The new budget is a strong attempt at solving Australia's affordability issues and it looks like the effects are already turning up. The property market should cool off, allowing potential buyers to build confidence and acquire their own homes.
Australia isn't the only country to be faced a property market resolution problem. Last year, the government of British Columbia to drastic measures to contain its heated Vancouver and Toronto property markets.