Mechanics' responsibilities when looking after your classic car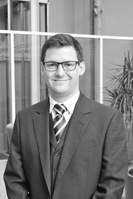 David Stedman, is a lawyer specialising in classic cars at Clarke Willmott LLP. Named as one of the top 500 client advisors in the UK by the Spears 500 Guide, David is often instructed by individuals, restorers and collectors on classic car legal matters. Here he looks at the legal responsibilities mechanics face when working on your car, and how you can protect yourself.
Leaving your classic car with a mechanic can be a daunting experience and it can be hard to find a professional you feel comfortable with.
Although mechanics have a basic duty to provide services with reasonable skill, care and attention, it is sensible to take additional steps to limit the risk of leaving your precious car with a stranger and to ensure the work that you have asked them to carry out is performed as you expect.
To provide financial protection against losses which could occur while a vehicle is in the hands of a mechanic, checking and making any necessary changes to your insurance policy is one option. Asking whether the mechanic is insured for any damage that they may cause is another.
Agreeing with your garage (preferably in writing) that it will store the vehicle appropriately, whether that be inside or in a locked compound, is also likely to provide some added comfort.
However, these steps will not stop bad work from happening in the first place.
If you are unhappy with the standard of work by a garage, the best place to start is by negotiating with them directly and you may want to involve a lawyer from the outset. In some instances, the damage caused might be visible - a torn off badge or a scratch on a door, while in other cases the damage might be mechanical and not immediately obvious. Sometimes the garage simply may not have done the job to the right standard or the job that you asked for.
In this instance, take immediate action by documenting the problem (such as with photographs) and notify the garage quickly. If you notice the problem while you are still at the garage, point out the issue and express that you require it to be fixed.
If the service is not performed with reasonable skill and care, the consumer has the right to require repeat performance, but if that is "impossible" or not done in a reasonable time the consumer has the right to a reduction in price or, in some cases, a full refund.
Finally, sometimes the price you are expected to pay at the end of a job is uncertain and you may be presented with a bill you're unhappy with. If the contract makes no specific provision about price there will be an implied term that the consumer is to pay a reasonable price for the services provided.
Ways to avoid a dispute with your mechanic include:
Find a reputable garage recommended by others (preferably with a similar car).
Instruct the garage carefully on what you require and get this in writing. Often work to be done will be detailed in a quote or estimate. Do not be afraid to follow up a conversation with an email if verbal instructions are solely given.
Remember that estimates are a price guide only and the final bill may be higher. Quotes provide greater certainty.
Read any terms and conditions the garage presents.
Remember, not all terms are necessarily binding. So, if you have a problem, seek legal advice.
Tell the garage that you must to be told if additional work needs doing and ensure that they ask for your authority to continue to work if it becomes clear that the costs will exceed the estimate first provided to you.
Seek appropriate guarantees for parts and labour.
Agree timescales for the work to be completed. This is often a hotly contested issue,
particularly if you have paid entry fees for a certain classic rally or event.
Agree any specific storage for your vehicle that you require.
Ensure you obtain and keep an invoice detailing the labour and parts.
If problems arise which cannot be resolved amicably seek legal help to ensure that necessary evidence is preserved and the situation can be resolved quickly.