Five cities you'll love visiting in Southern California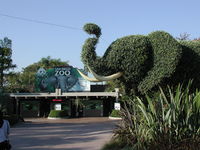 Let me guess… You're overworked and exhausted. Things are not going well. Your brain is fried, your nerves are shot, and you keep getting those headaches. You know what you want to do but you can't get focused long enough to be productive. Here's the thing: if you can't do anymore, your muse has quit her job, and your well of inspiration well has run stone dry, it's time for you to take a break. No, not an afternoon nap; not even a whole day off. What you need is a real break to refresh your mind and restore your spirit.
Essentially, you need to pack your bags and take a vacation to Southern California. Why Southern California? It's got everything for everyone from designer boutiques to warm, sunny beaches. It's got places to relax, stimulate, delight and charm you. Southern California will pull you out of the creative funk you're in from working too many hours to meet tight deadlines. Since there are loads of things to do when you get there, it might be a good idea to stay at one of the welk timeshare locations, such as the one in San Diego, to use as a base for several day trips and excursions.
What to Do In Southern California
Assuming you're starting in San Diego and driving up north, here are some interesting places to visit in Southern California whether you're on your own or traveling with friends or family:
1. Visiting San Diego:
Balboa Park is rich in theaters and museums, and, of course, it's the home of the famous San Diego Zoo, which many consider to be one of the best zoo's in the world. With 650 species and 3,700 animals, you probably won't get to see everything the zoo offers.
San Diego also has gorgeous beaches like El Capitán State Beach or Crystal Cove State Park where you can camp out. Imagine a day of sunbathing, swimming, and surfing, then watching the sun set over the commanding ocean. Besides the sandy beaches and the cerulean blue waters, Crystal Cove State Park has caves and beachside cliffs to explore. If you happen to visit El Capitán State Beach during the fall, you'll be delighted to witness hundreds of Monarch butterflies, who go there to breed every year.
And, if you're into theme parks, be sure to visit SeaWorld San Diego to catch the killer whale show.
2. Visiting Los Angeles.
The sprawling city of LA is world famous for its prominent role as a television and film center. In fact, even its Hollywood sign on the hill has attained an iconic status. In LA, you can take a behind-the scenes tour of Warner Brothers, Paramount Pictures, and Universal.
Besides the entertainment industry, Los Angeles has many other interesting places to visit:
- Escape the hordes hiking Runyon Canyon and visit the far less crowded Griffith Park, which offers up to 50 miles of hiking trails. Incidentally, Griffith Park is also home to the famous Griffith Observatory.
- Spend a day at "The Happiest Place on Earth". Disneyland is always a delightful place to go. You may also want to visit Disney's California Adventure and Downtown Disney.
- The Grauman's Chinese Theatre has the hand and foot prints of more than 160 movie stars, as well as a print of Trigger's hooves and Jimmy Durant's nose. Additionally, the mile long Walk of Fame along Hollywood Boulevard has over 1,600 celebrity hand prints.
- If you love art, then be sure to visit the $1-billion Getty Center. Besides precious Greek antiquities and priceless art from around the world, the complex itself is a work of art with its travertine marble, plazas, gardens, and restaurants with panoramic views.
3. Visiting Palm Springs.
Palm Springs is a desert city that has become a popular year round vacation destination. It's within easy driving distance of San Diego and Los Angeles. The city has many leisure-oriented amenities like boutique hotels, fine restaurants, golf courses, and so on.
4. Visiting Santa Barbara.
Santa Barbara is a scenic seaside community cultural and historic landmarks like the Santa Barbara Lighthouse and the old Mission House. You can explore the architecture on State Street, browse through the trendy boutiques, and appreciate the seafood or California cuisine at any of its upscale yet casual restaurants. Santa Barbara has been called the American Riviera because of it's quaint charm.
Regardless of whether you can only spare a few days or one or two weeks, you'll get back home and resume work with a rekindled faith in civilization.