How to successfully purchase a property abroad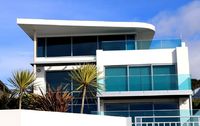 It's easy to get swept up in the excitement of buying a property abroad. It's especially tempting if it's in a location in which you've enjoyed a holiday and can easily imagine yourself living. But don't allow yourself to get swept up in the moment. Do take your time and keep the following factors in mind.
Understand the detail
Ensure you understand the detail of all the paperwork. Make sure you've read everything and don't sign anything you don't fully understand. Also, if you are reading a translation of a document, ascertain that it is a true and accurate representation of the original document. Ask your lawyer to confirm that is the case.
Key terms and conditions
As part of your close reading of the documentation, ensure you understand the key terms and conditions. What exactly are you buying, where do the boundaries lie between your property and the next, for example? What deposit is required and is it refundable if the sale falls through? If you are buying a new build – check what guarantees are supplied and what exactly is included in the sale. Also, establish if you will have to pay for any extras.
Expected timeline
Confirm the key dates of your property purchase, including when the deposit is due, and the expected date of completion. Some purchases include stage payments, so ensure you understand the timing of any payments you'll have to make. All of which will help you to build up a timeline of the whole process.
Financial undertakings
When it comes to fully understanding your financial undertakings, ascertain the impact of an ever changing exchange rate on your purchase. If your purchase is reliant on organising a mortgage in the local currency, this is particularly important. Also, ensure that the contract outlines that the purchase is reliant on you successfully organising finance. If at all possible, have an opt out clause included - which should help ensure your deposit is refunded if the sale falls through.
Experts on tap
When making a property purchase abroad, ensure you engage solicitors and other professionals experienced in the overseas property market. Also, make certain they are independent of the sale. They'll need to be well versed in all aspects of the sales process and laws in your chosen country and to be able to confirm that all the necessary paperwork is in place including all necessary planning consents and permissions. All of which will help to protect your investment.
Do your research
Just as you would in the UK, do your research before you purchase – so you know you are paying a fair price for the property. There is a lot you can glean from property websites and by exploring the local area yourself. Also, search local news websites and talk to local residents about whether there are any issues affecting the surrounding area like high crime rates or flooding for example.
If you are purchasing a new build, do your research on the developer, and visit other developments they've built if at all possible. Also, talk to the neighbours to find out how they've found the purchase process and whether they've been happy with the after sales support received. Also search online to see what online chatter there's been about the developer and whether it is positive or negative.
Accurate valuation
However, also, ensure you have an independent valuation of the property that will bring to light any issues with the individual property, the broader development or the local area.
Specialist estate agent
Engage the services of an estate agent that specialises in buying and selling properties in the country in which you envisage living. They'll have in-depth knowledge of the local property market. So for a Monaco estate agency, for example, contact Icon Property.
So there you have a few things to bear in mind when purchasing property overseas, we hope you'll soon be living the dream abroad.