Traveller's Guide to Kissimmee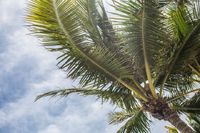 If you're planning on visiting one of Florida's many theme parks and tourist attractions, whether that's Walt Disney World Resort, Sea World and Orlando Studios, you may be wondering where you should stay. Enter Kissimmee, a popular destination that's just minutes away from all of the action.
Whether you're looking for a week of thrills, a chance to soak up the sun or a uniquely American experience, Kissimmee is a great choice. Below, we've put together a traveller's guide to the city.
Where should you stay?
With hundreds of hotels and complexes to choose from, it can be difficult to know where to begin when you book your Florida holiday. However, while complexes can offer a whole host of benefits, another option is to book a Kissimmee villa through Ocean Holidays. Choosing a villa not only gives you more freedom over your holiday, but it can get you closer to the action, too. Many Kissimmee villas are located just twenty-five minutes from the Walt Disney World Resort, so they're great for families and adventure seekers.
What can you do?
On top of theme parks that we've already mentioned, Kissimmee is home to a host of activities to keep the whole family entertained. Legoland Florida and Busch Gardens Tampa Bay are two of the most popular choices, while Gatorland offers daily alligator and snake shows that bring you closer to nature. The Holy Land Experience is a religious theme park with Christian history exhibits and daily shows, while the Kissimmee River offers stunning views and is a must-see for any holidaymaker.
Where should you eat?
When it comes to dining out, Kissimmee does not disappoint. From traditional American burger joints to high-end dining experiences at restaurants such as Savion's Place, MOOR and Eleven, there's something to suit every appetite. Indeed, Florida and Kissimmee are known for taking their tourists 'around the world', so whether you're looking for Chinese, Japanese, Thai, Indian, Greek or Spanish dishes, you'll be able to find an authentic restaurant in the city. Just remember that, when you're eating out in America, you should leave a 15% to 20% tip on the top of your bill for service.
How do you get around?
When you're on holiday, the last thing that you want to worry about is getting around, so it pays to plan. Although the city has an array of shuttle buses to take you to and from airports and popular tourist attractions like Walt Disney World, we recommend renting a car so that you can navigate the highways and get to the various tourist attractions without relying on buses or expensive taxi journeys. Driving in Kissimmee couldn't be simpler; in fact, the West U.S. Highway 192 has a tourist corridor, with brightly coloured markers that guide you around the city.
Whether you're travelling to Florida with your children or you're just looking for a week in the sun, Kissimmee is a sensible choice. Remember to plan ahead, booking your travel and accommodation before you fly, and you'll save hundreds of dollars off of last-minute prices. Have fun!