22 ways to improve your website user experience and reduce bounce rates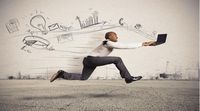 Bounce rate is the percentage of visitors who visit your website without visiting other pages on your website, you can view these statistics with your Google Analytics. For instance, if your bounce rate is 64%, that means 64% of the people who came to your site left after browsing through the page they were on, whether it's your internal page or homepage. This means that people are coming to your site and either finding what they want without looking at anything else or not finding what they're looking for; either way, this isn't a good thing when trying to retain visitors and turn them into subscribers.
What can you do to reduce bounce rates and improve user experience?
1. Start with Google Analytics
A recommended first step when trying to solve a problem is to review statistics and understand why the problem exists. For webmasters, the required tool is Google Analytics so you need to sign in to your profile and view the average bounce rate. If your home page has a bounce rate of under 45%, this means more than half the visitors on your homepage move on to other pages on your blog. From this information, you can work out which pages have lesser bounce rate and which ones need improvement and how you can use the pages with higher views to send visitors throughout more of the site.
2. Add links to more pages within your website
Think about other pages people interested in the piece of content will want to view and add link to them in the content with an ending like "If you loved this, you'll definitely love this".
3. Think beyond product pages
Some visitors come to your site to get information not buy products, so instead of just pitching the product, include how to use guides, manuals and other detailed information that could help your visitors. It might keep the visitor interested long enough to make the purchase.
4. Add links people love to your sidebar
If you have a site with a sidebar that stays up throughout your website, like an "about me" page, consider adding top content that performed well to attract visitors to your site.
5. Improve the quality of your content
If the problem goes beyond high bounce rate to low average time on the site then it's probably an issue with the content you are providing. You might want to review pages with low bounce rate and include information such as visual media content that grabs the attention of the visitor when they visit your site.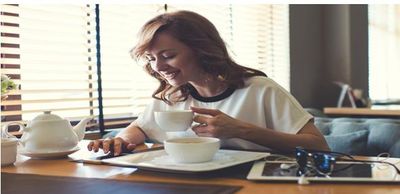 6. Improve the readability of your content
One reason that might cause your target audience to leave is a lack of readability. Large chunks of text scare visitors so try to avoid them. You might have great content but if your formatting is poor it will lead to higher bounce rate and faster exist.
- The headline should be bold and big
- Use sub heading with lots of questions
- Use bullet points to throw more light on benefits
7. Avoid pop ups
People hate popups, it's that simple, there is nothing more irritating online than taking time out to close a window or having to signup for an email list you don't want just to gain access to content. A study conducted by Apigee insight showed that 70% of users found pop-ups annoying and irrelevant. This leads to a higher bounce rate and bad user experience. If you want to build a long term site with organic visitors consider making your pop-ups as unobtrusive as possible
8. Emotional call to action
Go-Globe states that 47% of websites have a powerful call-to-action button visitors can see in 3 seconds or less, your site should be one of them if you want to improve your site user experience. A study by SmallBIzTrends revealed that B2B websites without a call to action button have a high bounce rate. Your CTA should be captivating enough for users to click and see what's on the other side
9. Brand storytelling
Storytelling as a PR tool to improve online sales has been very successful. It captivates the audience and brings the brand to life. According to Brendan Wilde, Marketing Manager of Cheap Domain Names registrar, Freeparking, "You have to understand that when people read content, they're scanning the page for something that grabs their attention. Storytelling connects those riveting elements with your content for a better user experience on your site". Your stories should make customers the hero and be honest.
10. Use keywords that have high-value traffic
Keywords are an important factor for content marketing and can affect your performance in search ranking. An impeccable keyword should be based on the following critical metrics
- Traffic value
- Persona value
- Brand value
- Conversion value
Use Google AdWords Keyword Planner to get ideas for high-value keywords.
11. Focus on attracting the right visitors for your website
Better content means better business, that's why 58% of marketers plan to increase paid distribution budgets due to the impact of good content on the target audience. You're likely to get a higher bounce rate if your content is targeted towards the wrong audience and vice versa. Your content should be geared for the ideal audience to maximize result.
12. Use Meta descriptions for search users
Companies that optimize meta description for search users enjoy a higher click through rate than others who don't. Meta descriptions are HMTL characteristics that explain what a specific web page is about. These descriptors are used by search engines to show a snippet of your web page to help users identify the right search engine result for them, by reading the description. A proven method is the keep the metadata description down to 155 characters, use a unique description for each page and include the target keyword with a call to action.
13. Design a variety of landing pages for high volume keywords
An assortment of landing pages creates a enriched experience for your users and improves your click-through rate. Use high-value keywords to create landing pages based on what people are searching for in your niche. Hubspot reports that companies that increased their landing pages from 10 to 15 witnessed a 55% increase in leads.
14. Boost page load time
Users expect to view your page in 3 seconds or less and will move on to our competition if it takes longer to load. The slower the landing page takes to load, the higher your bounce rate and fall in Google search rankings. Some tips include
- Eliminate query strings from static pages
- Use WordPress plugins to optimize images
- Tweak .htaccess file
- Use only one banner ad on your side bar
15. Configure external links to open in new windows tab
To avoid back button fatigue for users, design your site with visitors in mind so their web experience is flawless. Users are unlikely to return to your site if they are redirected to an external page and this reduces your page views.
16. Mobile friendly sites
95% of users are mobile on their Android, tablets and Apple devices. Will your content display clearly on their mobile? Google follows users and gets precise information by observing user activities on your site through the mobile and desktop applications. Use Google's mobile friendly test tool to run a test and if you're in the red install JetPack plugin or WPT Touch plugin for WordPress theme users, others should get professional help to optimize mobile experience.
17. Credibility
This is the ability to inspire trust from users based on how you're perceived. Whatever your online activities are, profit should not be at the detriment of your principles and reputation. Helping others by giving free advice and valuable resources without thought to profit is a proven way to increase your subscriber base. People trust your content and buy from you for that reason alone.
- Include information like your address and phone number
- Be accessible
- Use simple language and correct spelling
- Link to popular websites that reference your brand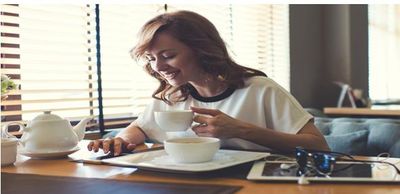 18. Use attractive but simple web design
Responsive Web design is an approach for web design aimed at designing sites in a way that offers optimal viewing experience for the users. This includes easy navigation and reading, panning, and scrolling across devices from desktop to mobile. Visitors are likely to stay if they find your website appealing and user-friendly, this lead to lower bounce back rate and better user experience.
19. Track what's hot and keep it social
There are tools like Crazy Egg to help websites see what users click and how to use the information to increase conversion. Google Trends is also a good source for what's hot in your niche and you can tailor your content around the best performing content to stay on top of the competition.
20. Adjust the Pay-Per-Click ads
Your ads should be relevant to your landing page, so users find the exact information that lead them to click on the ads. Acknowledge the search term visitors used to find your site in your landing page to reduce bounce back.
21. Turn off Autoplay
Users who visit your site don't want to be bombarded with videos or background music that start playing the moment they enter your site; it's invasive and aggravating.
22. Make a clear distinction between front-end and back-end development
If you don't have technical knowledge, you should outsource back-end and technical changes to your website. However, control of front-end changes should remain in-house such as creating templates and new forms so changes to campaign can be made rapidly.