There is more to Bitcoin than trading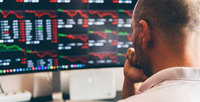 One of the most prominent uses for Bitcoin is trading with other currencies, and there are many traders to help you if that is what you want to do. Buying and selling Bitcoin can be profitable, especially when its value rises as it did in 2017. The value has dropped and leveled out now, but there is still money to be made from trading Bitcoin and other cryptocurrencies. However, it does have other uses, and as time goes on these are becoming more apparent and popular.
Shopping Online
Smart devices have made it much easier to shop online and most users have embraced this concept, just as many are embracing paying for goods with Bitcoin. From the online store's point of view, it can save them quite a few dollars, some of which they pass on to their customers by offering better deals, so a win-win situation for everyone.
This happens because with Bitcoin your transaction is peer to peer, there is no bank or credit card company in between taking fees. The transaction is also instant, so the retailers do not have to wait days for the money to appear in their account.
There are also many physical stores now accepting Bitcoin for the same reasons.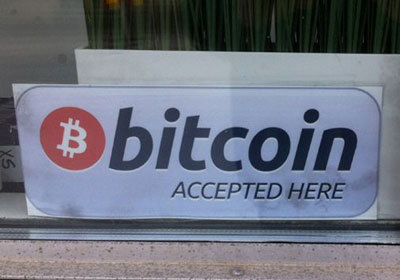 Gaming
The same situation applies if you want to play games such as roulette, blackjack, slots and others online. Bitcoin adoption in this sector means the casinos can give better bonuses to their cryptocurrency players. They do not all accept cryptocurrencies, but taking a look at gamble.io is not just an easy way to find the ones that like Bitcoin, but also to see the best bonuses on offer.
Withdrawing your winnings in Bitcoin, or another cryptocurrency, can mean your winnings will possibly increase if the value has risen since you deposited them. You also have the choice to leave them in your Bitcoin wallet to pay for other things, or to trade with them on good value days.
Savings in Bitcoin
Across the world, people are finding other uses for Bitcoin. In Norway, their biggest online bank now offers savings accounts in Bitcoin, while in Japan, some employers are paying part of their employees' salaries with Bitcoin. Up until now some countries have banned its use, such as India and Bangladesh, but they are beginning to change their laws towards cryptocurrencies, there is no doubt more and more uses will be found.
There is more to Bitcoin than just digital cash too. The technology it uses, blockchain, is changing the way so many different things work. Originally designed for Bitcoin, blockchain as a system is now used by many financial institutions, lawyers, courts, and anywhere else where instant access to the same documents can make a difference. Instead of emailing documents back and forth between people, everyone involved is able to look at them in real time, together. That means any changes are instant and everyone sees any changes instantly, and not hours later. This is proving invaluable for things such as contracts.
Bitcoin has already revolutionized a series of sectors in multiple ways. As we move forward, we're likely to see even more such changes.