Practical advice for when you've passed your driving test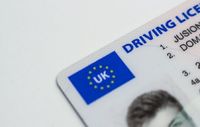 Now that you've finally passed your driving test the first thing you probably want to do is jump in the car and go somewhere. However, you might have the professional qualification, but there are still a few things you need to be mindful of before you start feeling overly confident in your motor.
Sort out your insurance
Of course, you're not legally obliged to drive until you have the correct car insurance in place. If you drive without insurance, you could face six penalty points on your new license, a fine, or even a driving ban. Don't run the risk and find car insurance quotes right away.
Remove any distractions
Having other people in the car with you when you've just passed might be a huge distraction so think again when you say yes to giving your mates a lift. At the same time, you should make sure that your music isn't too high and that your phone is always on silent or switched off.
Make other drivers aware
It's probably worth investing in some green 'P' plates when you've just passed so that other drivers will know that you're new on the road. This will probably allow them to be a little more understanding with you if you make a mistake and should prevent other cars from 'bullying' you on the road, i.e. driving too closely behind you.
Build up your miles gradually
Take enough time to get used to the roads in your local area before you jump into a long distance journey. Driving several hundred miles takes confidence that you'll have to gain over time.
Avoid rush hours
While it may seem tempting to jump in the car, it might not be worth the risk during rush hour. This time can be stressful for even the most experienced drivers, so to avoid any unnecessary mistakes you might want to stick to public transport.
Consider extra tuition
A lot of new drivers seek out extra tuition once they've passed their test. Something like the Pass Plus course can help you to develop your skills in areas such as town and country driving, motorways and, generally, areas where you don't feel as comfortable. It could also knock some pounds off your insurance if you complete it.
Stay calm
As a new driver, it can be easy to feel pressured and it's very likely that you will feel this way at some point. However, driving when you're under stress is never a good idea as it can cause you to lose focus and therefore make mistakes on the road. Don't let other drivers get to you, and if you're feeling the strain make sure you pull to the side of the road to calm down before you continue on your way.